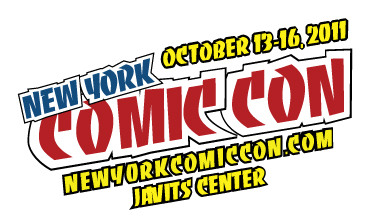 The new Flash writer/artist team, Francis Manapul and Brian Buccellato, are both scheduled to be at New York Comic Con this weekend. You can also catch the Flashpoint team of Geoff Johns and Andy Kubert.
In addition to signings, Johns will be on Friday's DC All Access: Green Lantern panel, and Johns, Manapul and Buccellato will all be on DC All Access: Justice League panel on Saturday.
This is Buccellato's only east-coast appearance on his fall signing schedule, and the only event this fall where you can meet both halves of the current Flash creative team.
Update: Brian Buccellato has posted his schedule for the convention, including three signings:
FRIDAY October 14th
4-5 PM @ THE DC BOOTH (with Francis Manapul)
SATURDAY October 15th
3-4 PM @ THE DC BOOTH
SUNDAY October 16th
3-4 PM @ THE DC BOOTH (with Francis Manapul)
Share