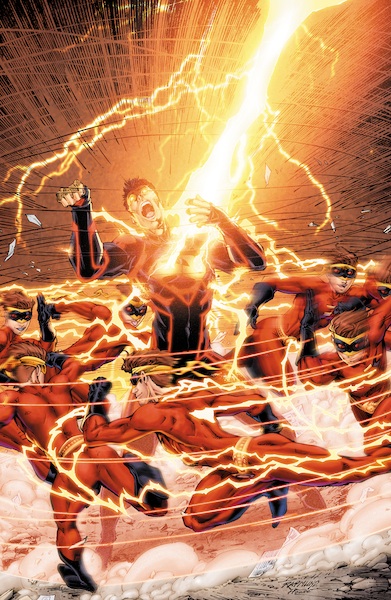 Over the NYCC weekend, DC unveiled the Teen Titans #5 cover. Artist Brett Booth points out that it's not Kid Flash's final costume.
https://twitter.com/#!/Demonpuppy/status/125668066087546880
In addition to Bart Allen, Brett Booth has also been drawing Wally West a lot lately (for fun, not for any official comics), and spoke with Speed Force last week. Update: And now he's posted a Max Mercury sketch.
Share