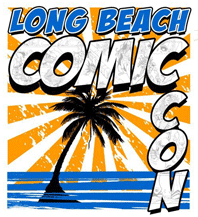 It used to be that if you lived in the Los Angeles area and wanted to attend a comic book convention, you had to either trek down to San Diego for Comic-Con International or hit one of the smaller cons like the one at the Shrine. These days, you can actually take your pick of several mid-sized cons. Wizard World has been well-established since 2004, starting in Long Beach, then Downtown Los Angeles, then Anaheim (skipping 2009).
More immediately: Long Beach Comic Con will hold its third full convention this weekend, and the latest entrant, Comikaze Expo, bursts onto the downtown LA scene the following week.
Flash fans in the area will be able to catch co-writer/artist Brian Buccellato at both cons.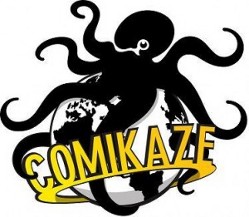 I'll be attending both conventions, though just one day each. As with this year's San Diego trip I'll be focused more on having fun at the con than reporting news (not that there was any shortage of Flash news coverage here), but I doubt there will be any real Flash news announced at either event. I've really enjoyed Long Beach the last two years (though I'm a bit concerned about the split focus this year between comics and horror), and I'm curious to see what kind of a convention Comikaze will actually be.
As always, I'll be taking photos and posting them on Flickr. Con write-ups will go up at K-Squared Ramblings, and I'll be sure to post anything Flash-specific here. If you can't wait until Monday, keep an eye on @SpeedForceOrg on Twitter the next two weekends.
Share