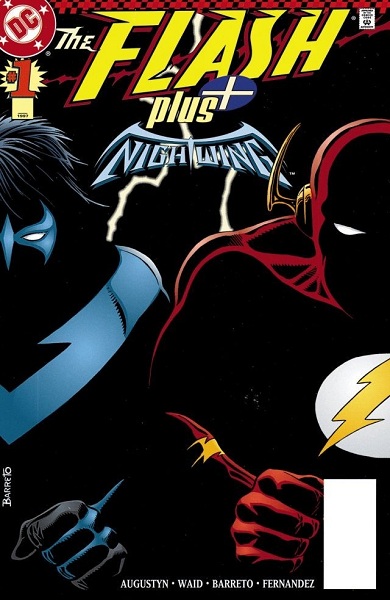 ComiXology is holding a Nightwing 101 sale this weekend, with 101 comics featuring Nightwing for 99¢ each. In addition to issues of Nightwing, Robin Year One, and Robin's first appearance in Detective Comics #38, there's also a "Friends and Allies" section with team-ups and a significant New Teen Titans arc. There's some solid Flash content from the Wally West series in here:
Flash #81-83: "Back on Track" guest-starring Nightwing, Starfire and Magenta. (More accurately it's parts 2-4 of the story, I guess because IIRC Nightwing and Starfire only show up on the last page of part 1.)
Flash #210-211 guest-starring Nightwing
The Flash Plus Nightwing – Wally and Dick go on a road trip vacation and end up mixed up in an extradimensional invasion.
The New Teen Titans #39 – in which Dick Grayson and Wally West retire as Robin and Kid Flash.
Share