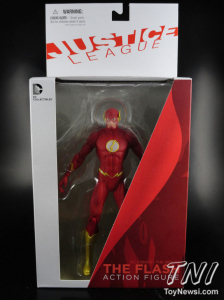 Hey Speed Readers,
Just wanted to let you all know (if you didn't already) that DC Collectibles New 52 Flash is now available at the DC Collectibles website, Comic Book & Collectible Shops and various online dealers. Oddly enough DC Collectibles website is only taking preorders for October 31st, 2012 at the moment while the figure has already been released worldwide.
I myself have not yet picked up Flash or ordered it. I'm really on the fence on whether I want to support this figure or not. The completist in me definitely wants it in my collection but to support it would be to support this new direction DC is going in. Although I can't lie, I already caved and purchased the New 52 Flash Heroclix and DC Squinkies which are based on New 52 Designs. So really who am I kidding? For some reason it just feels different when you are giving money directly to the publisher as in the case of DC Collectibles. Plus the aforementioned figurines are so small in scale that in most cases it isn't even that evident that it is the New 52 design. Yes, I know I'm rationalizing.
For those that do plan on purchasing the figure or are also on the fence Toynewsi.com has a great review of the action figure, HERE.
Here is one more picture courtesy of Toynewsi.com: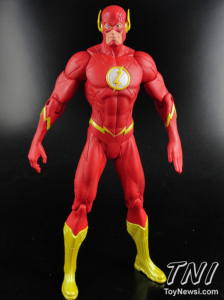 So who plans on picking this guy up or has already? I'm curious to hear what you all think of it.
Thanks for reading,
Share