Welcome to the latest installment in our annotations of the collected edition of The Trial of the Flash!  We analyzed related stories leading up to the release of Showcase Presents: The Trial of the Flash.  In addition, we interviewed author Cary Bates about the buildup and the Trial itself, plus showed you what wasn't included in the collection.

IN THIS ISSUE:  Central City's TV media market ranking….revealed!
Links to original artwork, scans and research are included throughout this post.  For definitive legal analysis of the story by Bob Ingersoll, go here.  Tom vs. Flash took on this issue here.  See you after the jump!
COVER by Carmine Infantino and Klaus Janson.  This is Janson's first Flash cover.  He handles inks on all covers through #350.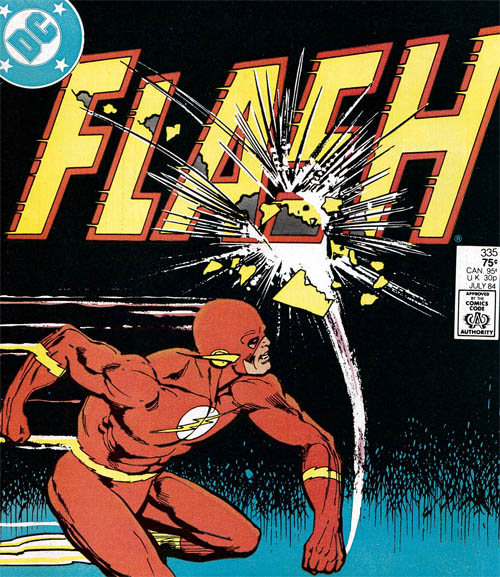 PG 3:  Central City's "million-plus" TV market would put it in the range of cities like Nashville, San Diego and Baltimore, by today's numbers.
Here is the original artwork from page 3, from Cool Lines.
PG 4 – 5:  In addition to duping Flash into trashing Rick Trent's desk, the Pied Piper was behind the Mayor's veto of funds to restore the Flash Museum…from destruction wrought via the Piper!
PG 6:  In the original  Mission Impossible TV series, a tape recorder would reveal each mission/plot before self-destructing.  Here is a video with all of the tape recorders from 1966 – 1973.
PG 7:  Sensory Deprivation is outlined in a great article over at iO9.
Here is the original artwork from page 7, from Cool Lines.
PG 11:  Captain Frye's cat found and opened the costume ring last issue.  We have yet to see the New 52 version of the cat.
PG 14 – 17: The National Penetrator has been digging into the Flash's problems, including a stop at the mental hospital where Fiona Webb was convalescing.  Mayor Pinchot is resisting the micro-sonic influence of the Piper.  Piper forces the Mayor to the airport and his private plane, while Flash searches for a confrontation with Pinchot.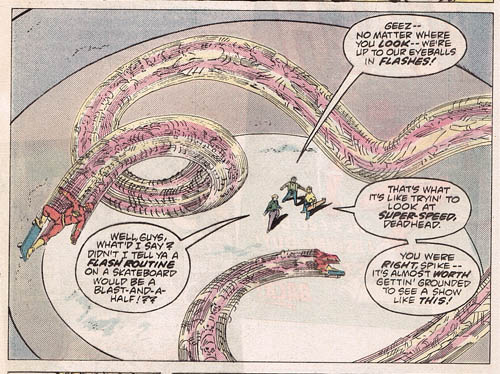 Here is the original artwork for page 15, via Comic Art Fans.
Here is the original artwork for page 19, from Anthony's Comic Book Art.
PG 22 & 23:  The Penetrator reporter, Winslow, and the two thugs from the tape-recorder scene converge on Cecile Horton's home, where Flash has been staying.  Winslow is communicating with an assistant from the paper, also on site.  The hired hands detonate an explosive device, burying Horton's house.
NEXT:  "Murder on the Rocks!"  See you then!
Share