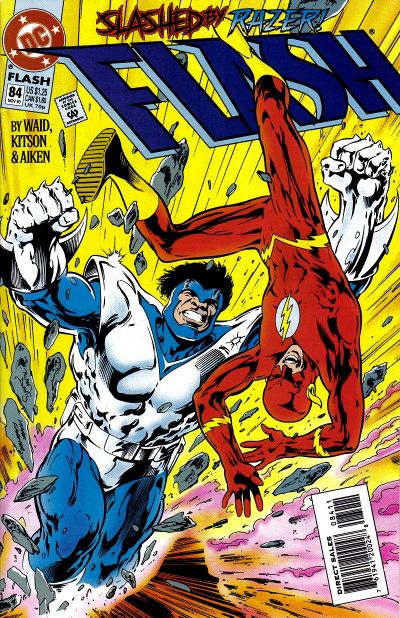 ComiXology has made another change in their Flash/Impulse re-issue schedule. For a while they were releasing three issues of the 1987 series starring Wally West each week, then two issues of that series and two of Impulse. Recently, they caught up to where the comics released for the Flash 101 sale left off, and pause the Flash but kept Impulse going. This week, Flash is back, but they're releasing just one issue of each 1990s speedster series: Flash #84 and Impulse #39.
Flash #84: Fresh out of the dual wringers of "The Return of Barry Allen" and "Back on Track," Wally West carries on protecting Keystone City, this time going up against a blade-armored mercenary known as Razer.
Impulse #39: The Trickster returns, pulling in threads from the organized crime, toxic dumping and flood storylines.
Update: Here's the Impulse summary from ComiXology (I can't believe I forgot this one): "The Trickster is back in town. And you can bet he's got something up his sleeve when, working with Impulse, he tricks Manchester's rival crime families into believing the toxic waste they've been dumping in town is actually a formula that can turn metal into gold!"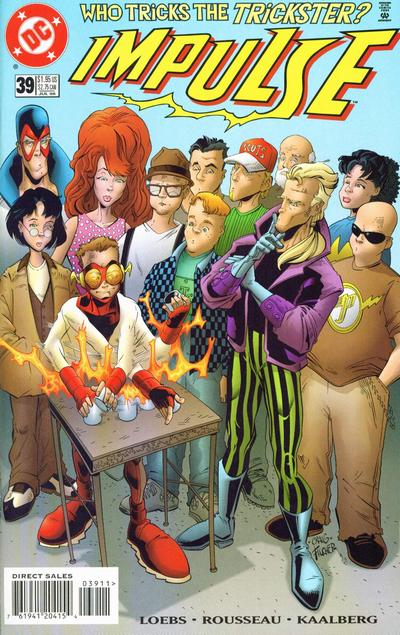 Share