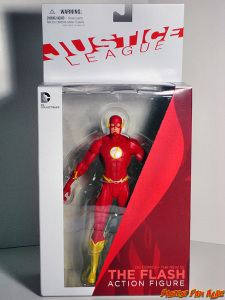 Hey Speed Readers,
Just wanted to let those interested know that DC Collectibles New 52 Flash is on sale at Amazon.com for $8.32 USD! It is Amazon Prime eligible which means free 2 day shipping or $3.99 overnight shipping for those that subscribe. In any case, a steal for this price.
For those that still can't decide whether to blow less than 10 dollars on this pretty solid action figure you can catch a bunch of comparison pics at my own site, FastestFanAlive.com: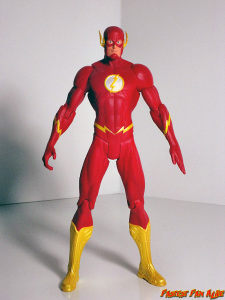 More Mint on Card and Loose Pics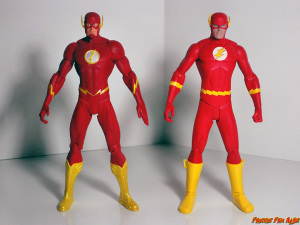 More comparison shots with other DC Direct/DC Collectibles Barry Allen Releases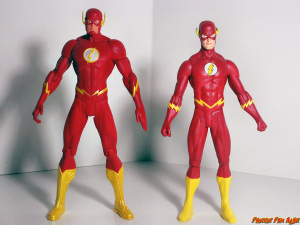 More comparison shots with other DC Direct/DC Collectibles Flash Releases
And finally the Group Shot: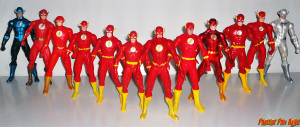 For what it is worth I thought the figure was a solid effort overall. Sure it could use a bit more articulation and the face is, for lack of a better word, "derpy", but the details in the sculpt alone are totally worth it. The electric seams on Flash's armor are actually sculpted into this figure in contrast with Mattel's version of the figure which not only lacks the sculpted details but instead has painted on yellow lines which serve to make the figure look kind of hokey. If they had only kept the original solicited head sculpt this version would have been superior in every way. Still for this price I can't complain at all.
Again the link can be found HERE
Just to be clear, Speedforce.org makes no money off of this link. We simply want to help out fellow Flash fans and collectors.
So who plans on picking up this guy up for the low, low discounted price of 8 bucks?
Share