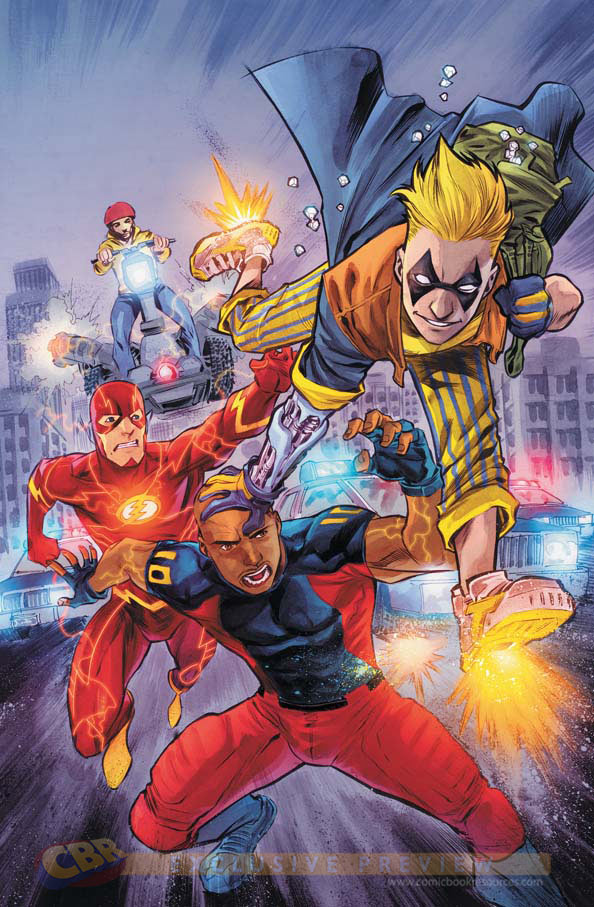 The Justice League Group solicitations are up at CBR, including…
THE FLASH #18
Written by BRIAN BUCCELLATO
Art by MARCIO TAKARA
Cover by FRANCIS MANAPUL
1:25 B&W Variant cover by FRANCIS MANAPUL
On sale MARCH 27 • 32 pg, FC, $2.99 US • RATED T
Retailers: This issue will ship with two covers. Please see the order form for more information.
The Trickster is accused of murder! Can The Flash help solve his case?
Plus, a surprising twist ending that will rock the world of…DIAL H?
This is the first of two stand-alone issues between Gorilla Warfare and the upcoming Reverse-Flash storyline during which Francis Manapul is taking a break. He'll be back as co-writer and artist with #20.
Hey, waitaminute, is that Turbine in a new T-themed costume?
Share