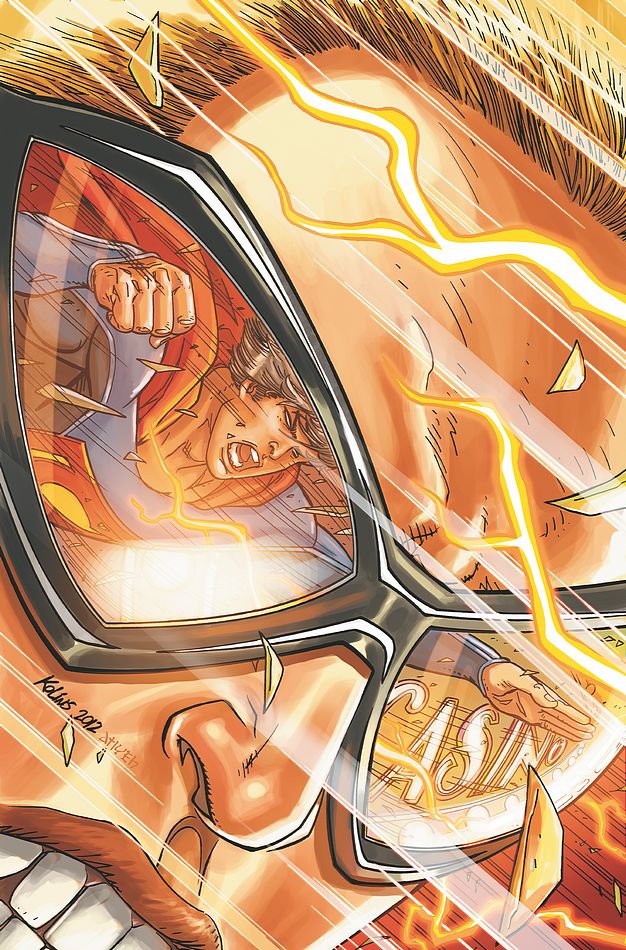 DC's "Beyond the New 52" solicitations for March 2013 are up at Newsarama.
SMALLVILLE SEASON 11 #11
Written by BRYAN Q. MILLER
Art by PERE PEREZ
Cover by SCOTT KOLINS
On sale MARCH 6 • 40 pg, FC, $3.99 US • RATED T
All-new digital adventures in print for the first time!
In order to face Bart's demons, Superman and Impulse confront a reluctant ally: the JSA's Jay Garrick!
Lois's investigation into Lex takes a surprising turn.
Chloe's journey through her doppelgänger's memories turns dangerous.
This marks the third print issue in a row to feature Impulse. I'm not 100% certain, but I believe the digital issues that will be collected in #9 should be hitting ComiXology this month.
Share