In addition to the climactic showdown between Flash and Grodd for Central City and the Speed Force, today's Flash #17 gave readers the first look at the new Reverse-Flash!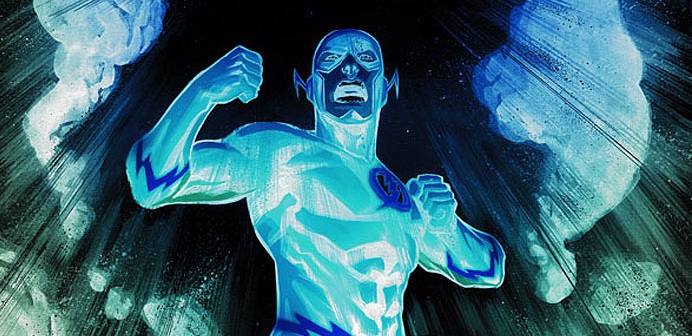 Speculation on the villain's new identity has been rampant since the announcement that there would be an all-new Reverse-Flash for the New 52.  Kelson presented an analysis of the possibilities and guest writer Scott Timms made the case for erstwhile Flash Wally West as the new opposite number for Barry Allen's heroic identity.  While the identity remains a mystery, today's issue provided the first look and at least answered a couple of the up-front questions.  Follow the jump for the reveal!
Beware, SPOILERS for FLASH #17's reveal of the new REVERSE-FLASH are after the jump.  You've been warned!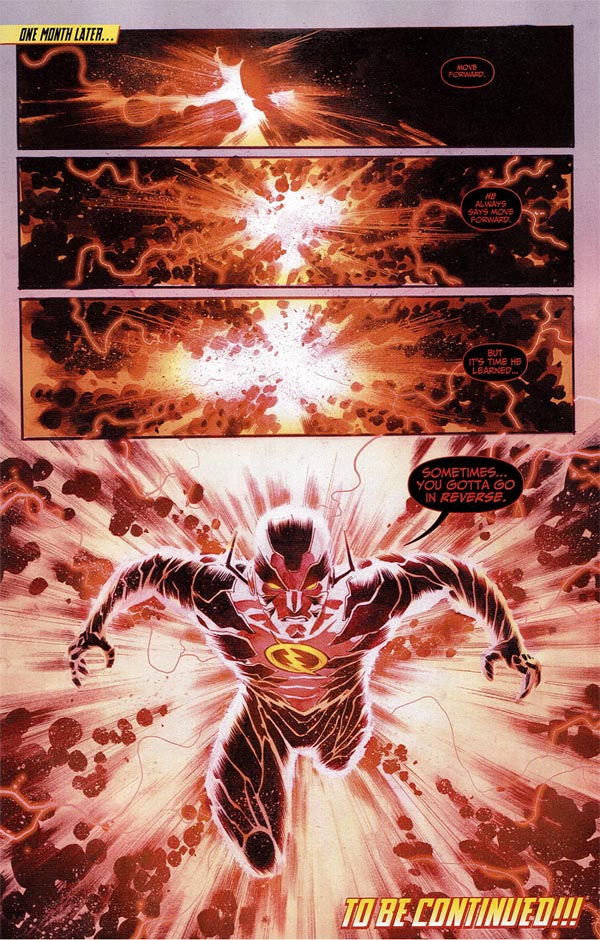 Share