Hey Speed Readers,
After the disappointing news that the critically-acclaimed and much loved, Young Justice won't be returning next season most fans who owned a console were at least happy that they could count on a decent game coming up in a couple of months to ease the pain. Put that thought out of your mind. Young Justice: Legacy has been pushed back yet again to September 2013!
Don't get me wrong, I'm all for developers taking their time with games and making sure they get it right but I can't help but think that this has more to do with porting the game to the new Wii U game console than further fine-tuning the game itself. Which is completely within their right. It makes sense that you would want to maximize the avenues through which the consumer can experience your products. I just hope that they are taking this extra time to also polish up any details that really need polishing. I am not going to be very happy when I get this game in September and it is full of bugs and graphical glitches.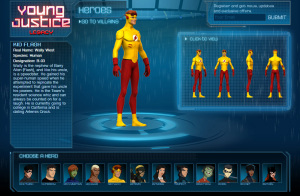 Unfortunately this game being pushed back yet again kind of mirrors the way that Warner Bros. and Cartoon Network treated the show with (what seemed like) endless hiatuses and delays. I just have to wonder what kind of sales they will be expecting in September with no T.V. show, action figure line or comic book series going to generate buzz and interest. Sure the DC license is still valuable and recognizable and I'm sure plenty of stalwarts will still pick up the game but you want that casual/kid gamer money too and often that depends on active licenses.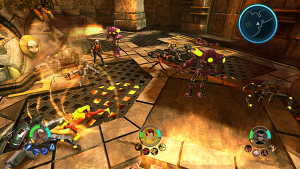 Young Justice: Legacy will now be available September 10th, 2013 for the Playstation 3, Xbox 360, Wii U, PC and Nintendo 3DS gaming consoles and devices.
What do you all think? Is Young Justice: Legacy being pushed back as disappointing to you as it is to me? Do you think the extra time will be well utilized or simply lessen the chances of this game doing well? Please let us know in the comments below. Special thanks to Youngjusticelegacy.com for the screenshots.
Share