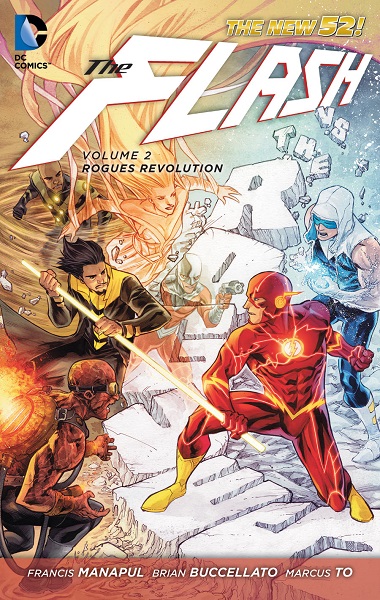 In addition to Flash #21 in June, DC Comics' latest solicitations include the release date and description for the second hardcover collection of the New 52 Flash, Rogues Revolution (pre-announced back in December)
THE FLASH VOL. 2: ROGUES REVOLUTION HC
Written by FRANCIS MANAPUL and BRIAN BUCCELLATO
Art by FRANCIS MANAPUL, SCOTT KOLINS, MARCUS TO, MARCIO TAKARA and others
Cover by FRANCIS MANAPUL
On sale AUGUST 14 • 176 pg, FC, $24.99 US
The Rogues Gallery is united for the first time in The New 52 in this title collecting issues #0, 9-12 and THE FLASH ANNUAL #1! Who is behind their sudden organization, and why are they after their Captain Cold?
The hardcover is available for pre-order on Amazon.
In related news, it looks like the Flash's guest spot in Justice League Dark is for an entire story arc, as he's on the list again for JLD #21.
Share