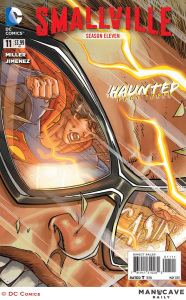 Hey Speed Readers,
Mancave Daily has an exclusive preview of Smallville Season 11 #11 featuring the first appearance of that universe's Jay Garrick.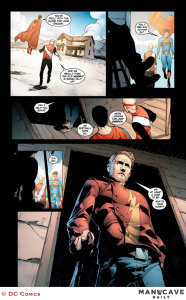 Golden Age Flash meets the Rocketeer? Yes please! Definitely a look that I can get on board with. I'm still not digging what happened with Impulse but this is a look that I would have been more than o.k. with in the old/new DCU.
I have to wonder though, does he just sit around all day in his old uniform just waiting for a visit from a random superhero every once in a while? I guess he is in retirement but bingo has to be better than just sitting around all day. Then again after a lifetime of running around maybe it is nice to just sit and do nothing.
Smallville Season 11 #11 goes on sale March 6, 2013.
What do you all think of Jay's old/new look in the Smallville Universe?
Share