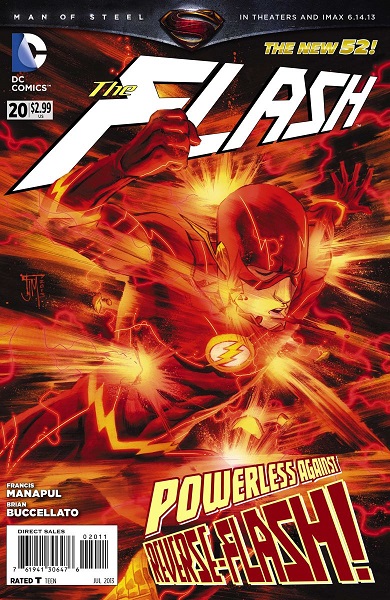 DC has released a preview of The Flash #20 at Newsarama: "Reverse, Part 1 of 6." From DC's blog:
Something is claiming the lives of those who've been touched by the Speed Force, and The Flash is in a race against time to unlock this mystery before someone else turns up dead! Don't miss the start of Reverse-Flash's game-changing arc in the pages of THE FLASH #20!
The issue, by Francis Manapul and Brian Buccellato, arrives in stores on Wednesday.
Share