Today's guest post is by Glenmarc Antonio. Read part one first.
Flash: Rebirth
Reinvigorated as if I was able to tap into the Speed Force, I went back to living normally.  I also went back into my happier self, though slowly.  As part of my personal recovery, I tried a lot of things, and was fortunate to have been successful once more.
In early 2011, a crazy idea occurred to me.  I wanted a Flash suit.  With the rise of cosplaying in local hobby events in the Philippines, I began to strongly consider suiting up in one of the local cons as the Scarlet Speedster.  A very good friend and established local cosplayer, Paolo Cordero, helped me craft my very first Flash costume.  I said I was only to wear it if he joined me as Green Lantern.  He gamely agreed, and thus JUSTICE Ph (the Philippines' DC cosplayers group) was born.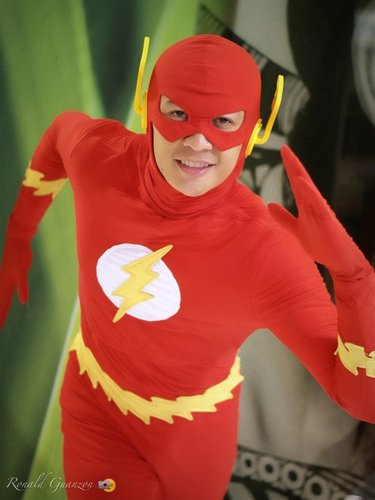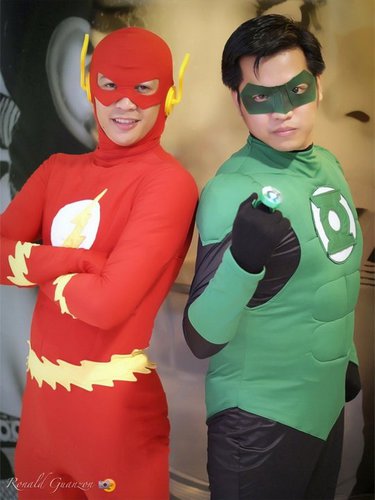 Basically it was a dream come true.  I was now The Flash – well, sans real superhuman speed.  Whenever I don my Flash suits (I have both the classic Barry Allen version and the New 52 suit), people instantly recognize me and gather around for photo ops.  I was on a geek high.  But other than being a costumed curiosity, I was blessed with the opportunity to reach out to others.  To reach out to the less fortunate.  To some extent, to do something heroic.
Alongside my Justice Ph teammates, we were able to join charity events, benefit marathons, and even conducted our own gift-giving drive for the local kids.  We weren't just geeks in costume.  We are, in our little way, able to bring hope to our fellow Filipinos.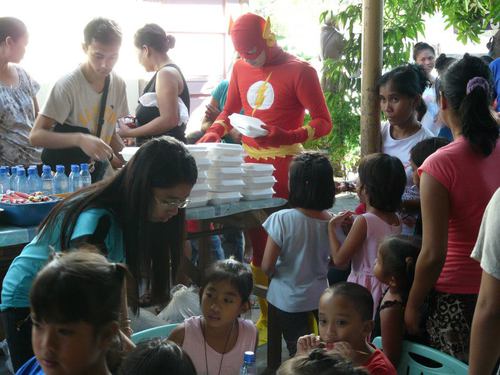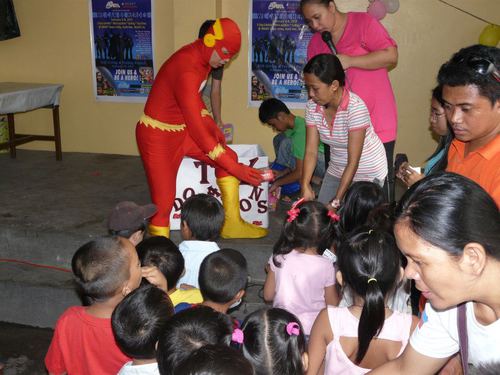 Countless events afterwards, Justice Ph has grown its member base from just two to more than 20, with subgroups Gotham Ph, Young Justice Ph, and Teen Titans Ph.  We became local celebrities somewhat, and have been asked to guest in local hobby conventions such as the annual Philippine Toy Convention, TAGCOM, Collecticon, Philippine Cosplay Convention, and Cosmania, among others.
To this day, we maintain that we are hobbyists foremost, and our costuming is an extension of the fandom.  It is with this credo that we abide that enables us to easily relate to fellow fans of DC Comics and the casual observer.  I guess if the die-hard fans respect us for what we do, then we are doing it right – in other words, "legit geek cred".

Other than cosplaying, I also began to take up running (how late, I know!) and became a regular weekend marathon participant.  I was hooked into it that I decided to compete for my company's track team in the 4×100 event.  I also went back to playing basketball, streetdancing, and re-ignited my geekery.  My Flash collection has then more than doubled since my mid-2000 heydays, and my other hobbies have flourished as well.
A minor setback in 2011 during which I tore my left knee's ACL was just that – minor.  After surgery, I pushed myself and got back to shape – enough to play basketball again in mid-2012 and compete in my company's ultimate Frisbee team in April 2013 (in which we were able to snag the inaugural event's bronze medal against 7 other teams).  All because I know that I can bank on my Flash fandom to be there for me as my security blanket.
I also met my own Iris West.  But that's not for the evening news.  J
Flash Forward
To this day, I am thankful for my ever-supportive family, most especially my Mom and my kid sister.  The Flash family is tighter than ever.  "Iris", you are much loved – now and forever, and in all of the multiverse.

My friends in the hobby deserve my thanks as well – Justice Ph, TS118, Reverse Flash Corps, TPTS, DC-MOTU, and a lot more.  Being a geek has indeed kept me sane.
My officemates have been fairly tolerant of my quirks, and for that I am most thankful to them.  They allow me to be my "other me" and have supported me both professionally and in extra-curricular activites.  They are some of the best in the nation at what they do, and it is a blessing to be working with them.
My fandom has made me realize that despite his superhuman speed – The Flash does need to take a lot of things slow at times.  It allows him to appreciate everything that is around him, and not everything can be rushed to be enjoyed.  Those who have worn the Flash mantle have their unique traits (most notably Jay, Wally, and Bart) – but personally, it is still with Barry that I am most attuned to.  My fandom in him gave me enough reasons to never lose hope.  While it is quite difficult to explain to "normal/regular" people, geeks will always understand.
My name is Glenmarc F. Antonio, and I AM THE FLASH.  I'm The Fastest Man Alive.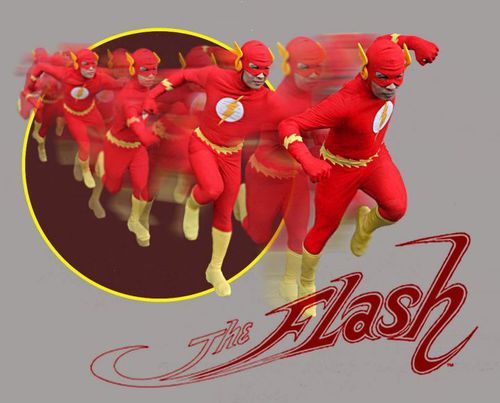 Share