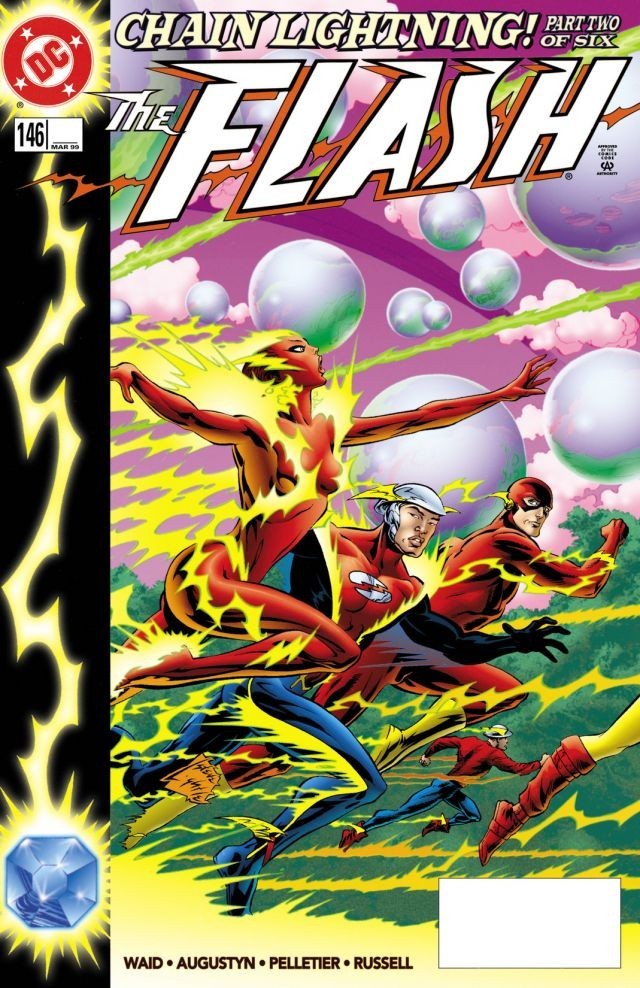 It's a slow week for the Flash, with no new comics or collections and only one digital re-release:
Flash #146: Chain Lightning Part 2
Wally West, Jay Garrick, Max Mercury, and Jesse Quick run into a variety of speedsters as they travel the time stream looking to save the lives of future Flashes.
Written by Mark Waid and Brian Augustyn. Art by Paul Pelletier, Vince Russell, Tom McCraw. Cover by Steve Lightle.
Share