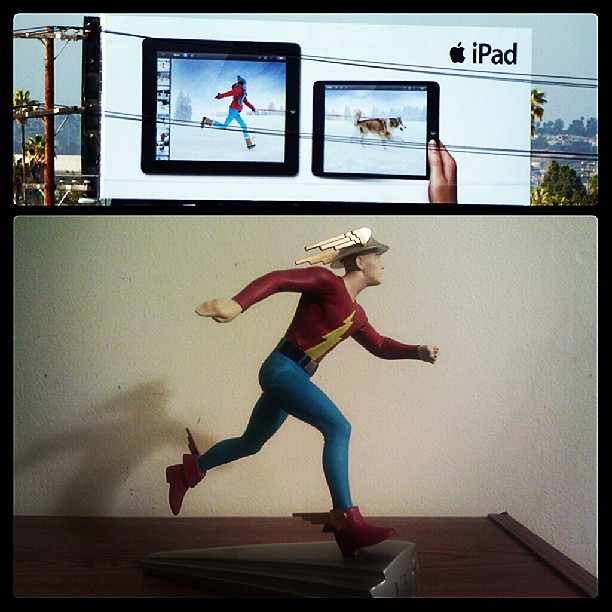 A few months back, I saw this iPad billboard out of the corner of my eye and thought of this Jay Garrick/Golden Age Flash statue.
Apple has since rolled out a summer version of the same ad, which gives you an idea of how long it took me to post this.
Posted last week on Speed Force's Instagram page.
Share