Today's guest post is by Steve Henel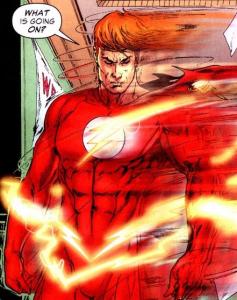 On July 30th, the news broke that a live action Flash series would soon be joining the successful "Arrow" show currently being broadcast on the CW network. The character of Barry Allen, now appearing in comics as the "New 52" version of the famous speedster, will be introduced on Arrow before spinning off into his own adventures. As most comic fans know, Barry Allen is not the only person to wear the crimson and yellow, and the question of whether or not he is the most popular (or most "iconic" as DC has branded him) is still a matter of heated debate. His comic book sidekick-turned-successor Wally West is both a fan favorite character and the Flash many people best remember, due to his appearances in the animated Justice League, Teen Titans, and Young Justice cartoons. Of course Barry will be the star of the new Flash series, and he is certainly the face of the franchise that Dan Didio and Geoff Johns want the world to see.
That being said, there are many reasons why including Wally West in the CW show makes a lot of sense. These range from the simple storytelling potential he provides to the ways that he can attract fans who have never picked up a comic book before. For several years, the DC powers-that-be have purposely kept Wally out of comic books, partially due to the fear that another Flash would take the focus away from Barry Allen and make him appear less special as a superhero. This opinion piece is meant to reveal just how Wally West could actually enhance and deepen the appeal of Barry Allen in a television show. Here then, are 5 reasons to include Wally as a member of the supporting cast:
1. Legacy is what makes The Flash special as a franchise.
If Barry Allen is the sole focus of a Flash series, it is far too easy for newer fans to draw Batman/Superman comparisons.
"OK, so the show is about this guy who can run really fast!"
"Like Superman?"
"Yeah, but…you know…he takes a much more scientific approach to crime-fighting!"
"Oh, like Batman?"
"Yeah, but he's more of a symbol of hope for the common man."
"Like Superman."
"Yeah, but he has a better collection of Rogues, including a guy with an ice gun and an evil clown-like genius."
"Like Batman."
"Yeah, but he dates a reporter, and—oh just forget it."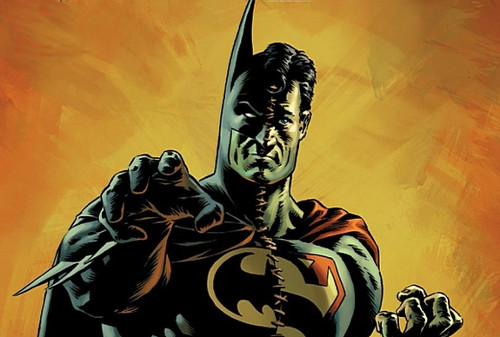 Pictured from right to left: Barry Allen.
To get an idea for how ridiculous this has become…Barry's big revamp during Rebirth involved him being orphaned at an early age and becoming a detective instead of a forensic lab technician. So…basically, they added a dash more Batman to the formula, diluting the originality of Barry Allen even further. I understand what DC was thinking when they made Barry the focus of the franchise again. They wanted to take things back to the beginning. Back to the origin of the modern Flash series. However, (and this is a problem with most superhero movies as well) what they don't realize is that revealing the origin of a popular superhero should never be a bigger priority than revealing what makes that hero unique, special, and interesting.
There is no reason the Green Lantern movie couldn't have begun with the Sinestro War, for example. That is what both fans and moviegoers would have been far more excited to see than an average Joe finding a dying alien, being given a ring, and deciding to become a superhero. We know he becomes a superhero. We can see him on the movie poster and in the trailers as a superhero. It's a foregone conclusion with no real emotional stakes. Why not start the movie with Green Lantern already a superhero and just write some brief snippets of dialogue to explain it later? Why not focus on the unique aspect of an intergalactic peacekeeping force actually keeping the peace in the galaxy? Can it really wait for a second or third movie?
Likewise, viewers would be less thrilled with entire episodes showing them yet another lab accident create another unlikely superhero than they would with a relatively new concept in movies and television: that of the generational superhero. Legacy is what made the Flash franchise unique, and the sooner it is introduced into the television show, the better. Having Wally West waiting in the wings provides that opportunity. The opportunity to start at the part of the Flash story where things become different from Batman, Superman, or Spider-man. Even if Wally never fully becomes the Flash, the idea that he might have to fill in for an episode or two is something that would generate interest and watercooler conversation.
One could easily throw Jay Garrick into the mix too. Not as a comic book character in the world of Barry Allen, but a real superhero during WWII whose existence was kept classified. It would make the universe that DC is trying to build feel fleshed-out and lived-in instead of a place where the mere concept of superheroes needs to be newly addressed and explained every time we see a new one. As exciting as DC's writers and editors seem to think a blank slate is for a reboot or an adaptation, it gets old FAST. To invoke Patton Oswalt for a moment, just because we're excited about ice cream doesn't mean we're excited about rock salt, sugar and ice.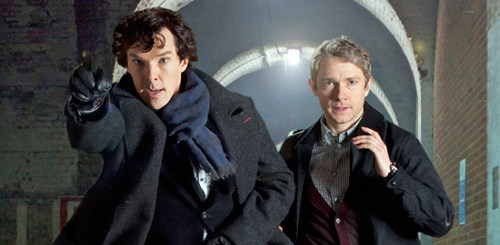 2. Every detective character needs a "Watson."
Ever wonder why Batman never seems like much of a detective in the movies? No Robin. By virtue of that fact, even the campy Adam West Batman of the 60's seems like a better sleuth. And it's all because he has a Robin to explain things to. The sidekick character serves a very important function in mysteries: to be a stand-in for the audience and ask all the questions that we would in that situation. Wally West, whether it's as Kid Flash or just Barry's nephew, would serve such a purpose. Not merely for Barry Allen the superhero, but also Barry Allen the scientist. Who else is he going to reveal all of his famous "Flash Facts" to? Presumeably, the show could create another character, likely a fellow policeman, for this purpose; but there's something else every superhero needs…
3. Every superhero needs someone who knows his secret.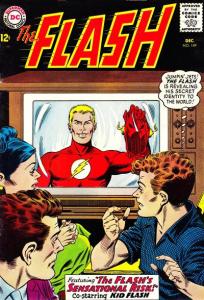 Alfred; The Kents; Chloe; Diggle…all these characters were pivotal in the shows that featured them because they gave the heroes an opportunity to talk about their double life. These characters also helped preserve the secret identity of their heroes during their more vulnerable moments. Even though Barry Allen can move at the speed of light, having a job means he can't be everywhere at once. And what better person to serve as Barry's eyes and ears when he's on-duty than the nephew of a reporter? With Barry monitoring the police and Wally monitoring the press, they have the plausible means to stay one step ahead of everybody trying to uncover the Flash's secret.
4. The Justice League Movie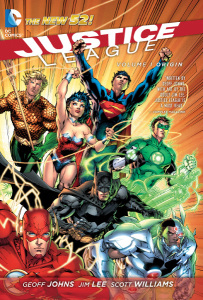 The question on everyone's mind after news of the Flash series leaked is how the star would keep up a weekly show while also appearing as the Flash in the Justice League film and any possible sequels. With Wally West, that problem is easily solved. You now have two Flashes to work with. Either Wally steps up to be the main Flash in the Justice League movies, or the TV show runs a storyline where Barry is out of commission for awhile (perhaps an ambiguous "death," perhaps he is jailed following the famous "Trial" storyline from the comics) and Wally takes over for a few episodes. This allows the actor playing Barry to film the movies before making a triumphant return to the television show.
5. The Five Word "pitch."
For years, Geoff Johns and DC have "pitched" Barry Allen comics, TV shows, and potential movies the exact same way. "It's like CSI with superheroes!" That's the phrase that was used to generate interest in everything from Flash: Rebirth to the upcoming CW series. And there's one big problem with that. America had already seen the glut and decline of police procedurals long before Barry Allen was even resurrected. There were four kinds of Law and Orders, and almost as many CSIs. While there may still be a place for these programs on TV, it's no longer accurate to call them fresh or original. They've lost their luster. So let's look at what's popular now. Do we know of any current shows that feature an analytical scientist working with a hot-headed youth on matters that aren't strictly legal?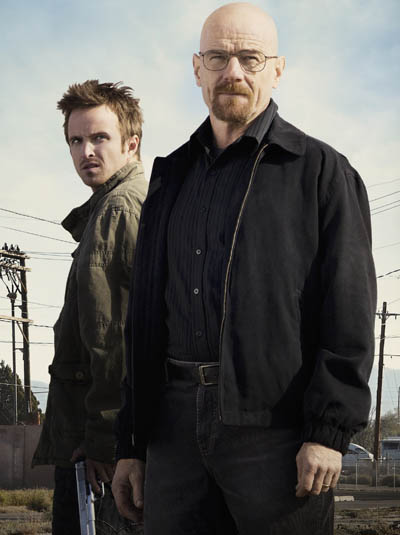 Five words, people. "It's Breaking Bad Meets Batman." The mentor/protege relationship between Barry and Wally is precisely what should be highlighted in the marketing. With his wisecracking streetsmarts, Wally is the perfect Jesse Pinkman to Barry's Walter White. You want a pitch that gets viewers, DC? That's how it's done. Barry Allen and Wally West: Breaking Bad Guys.
Share