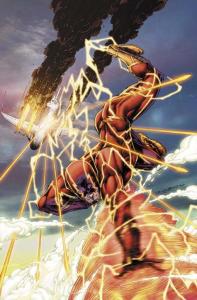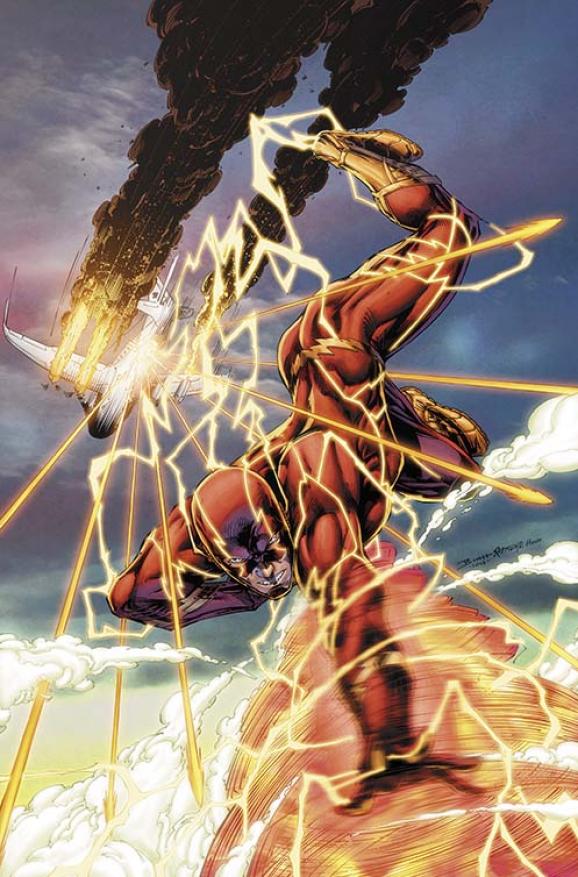 CBR interviews Christos Gage, who will be writing The Flash #26 after Francis Manapul's and Brian Buccellato's run ends with #25. He talks about how long he's been a fan of the Flash (big fan of Barry Allen from the old days, enjoyed Wally's series but it just wasn't the same), and about the difference between retelling classic stories (a Batman story he wrote based on Flash #300 is what got the editor's attention to do a Flash issue) and breaking new ground.
Gage drops a few hints about the story. As the solicitation says, the Flash loses someone important to him, and has to go somewhere where his normal super-speed tricks won't help him: the air. As for the story's villain:
It's a new character, Spitfire, but she's kind of a reimagining of a very obscure Golden Age villain called the Sky Pirate. She's a crazy, murderous aviatrix. I love that word, "aviatrix."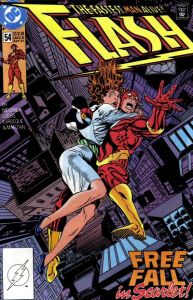 I was hoping in all the talk of retelling classic stories that he'd say something about "Nobody Dies," the William Messner-Loebs/Greg LaRocque story from Flash #54 in which Wally West jumps out of an airplane to save someone and must figure out how to use his super-speed to keep them alive in the air, which is still cited by fans as one of the best single-issue stories of the series, but maybe he missed that month. (If you missed it too, you can read it at ComiXology for $1.99.) I'm sure the story's different enough, but when you're specifically talking about new ideas and re-imagining old ones, it's a bit odd to not acknowledge that the high-concept hook has been done before.
Share