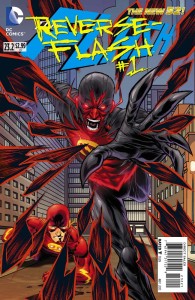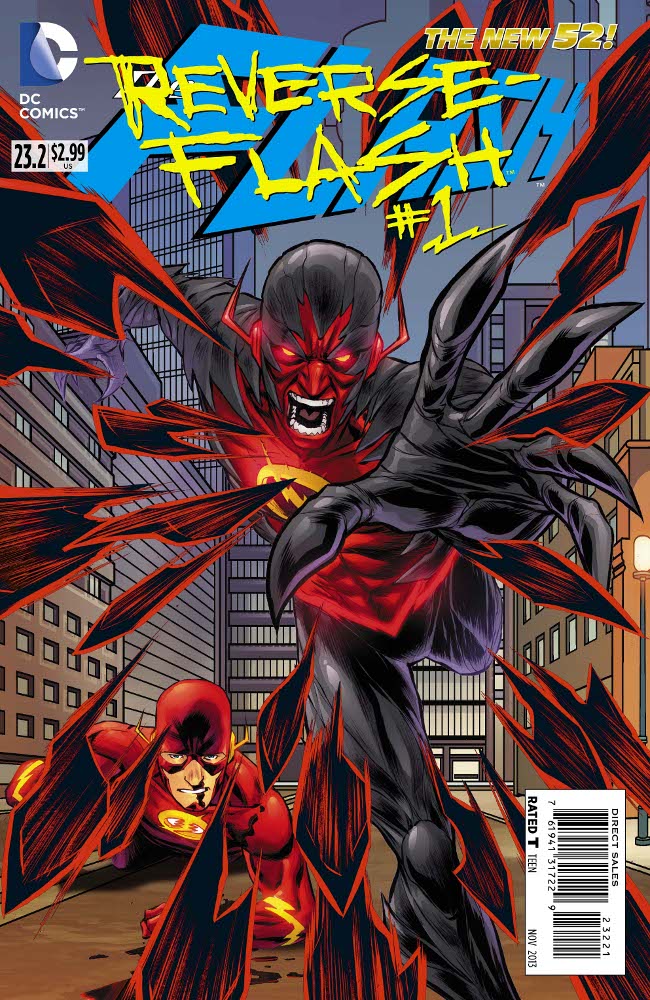 Villains Month continues with the second of three Flash-related one-shots: Flash #23.2, or Reverse-Flash #1. Learn the origin of the all-new Reverse-Flash. preview at Uproxx. Written by Francis Manapul and Brian Buccellato with art by guest artist Scott Hepburn. Cover by Francis Manapul.
Also in digital backissues at ComiXology…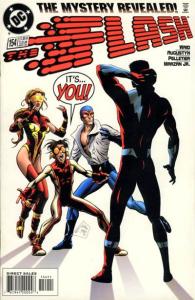 Flash #154
The Dark Flash battles the Folded Man, then reveals his identity to Impulse, Jesse Quick, and Max Mercury. But can they trust that he is who he says he is? Meanwhile, Linda Park finds herself in an alternate reality where her counterpart died at the hands of Kobra, pushing Wally West over the edge. Written by Mark Waid and Brian Augustyn with art by Paull Pelletier and Jose Marzan Jr. Cover by Steve Lightle.
Share