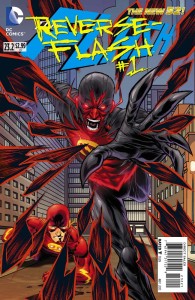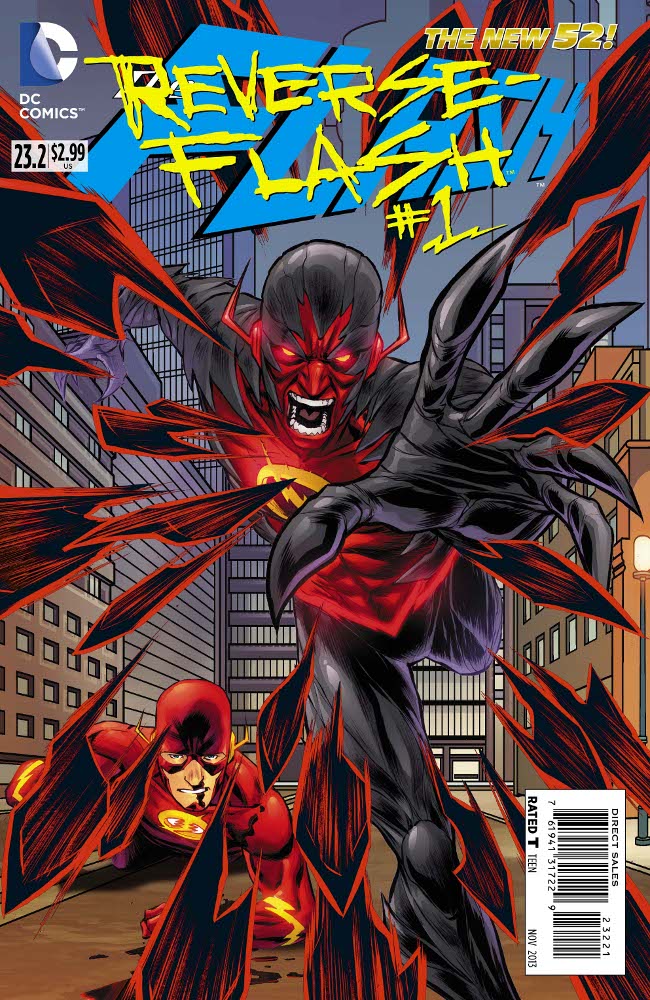 Throughout their run on The Flash, Francis Manapul and Brian Buccellato have hidden little gems along the way…little hints of things to come.  The payoffs have been excellent throughout – and this issue of The Flash…uh, Reverse Flash is a great example.  There are payoffs in this issue for things that have been simmering since the beginning of the series.  After reading this, all I could do was simply say, "Wow!"  So, let's take a look at the origin of the New 52 Reverse Flash!
LIGHT SPOILERS AHEAD
Daniel and Iris West had a very troubled childhood.  Their mother died in childbirth with Daniel, and their father has become increasingly abusive as Daniel and Iris grow up.  Iris became driven to succeed in spite of her circumstances…but Daniel took another path, one headed straight for trouble.  If anyone ever wanted to be able to turn back the clock, Daniel West is that person…but what he wants to do with that trip back in time is disturbing.  The way he gets his power will have you scrambling for back issues, and it will make that uniform make perfect sense.  And, that's not the only thing that will have you digging into those back issues…but that's too spoilerish, so go and grab this issue for yourself, ok?
Just a note here – one of the big risks taken in the New 52 run of the Flash was the revision of the Reverse Flash.  This was a complete departure from prior canon, so there was a lot riding on how this character turned out.  Just my personal verdict here, but to me M&B have knocked this character out of the park.  This new Reverse Flash is a very powerful foe, with a backstory that is just as powerful.  He has been effectively tied in to the history of the New 52 Flash, and seeing how so many hints along the way have paid off in this issue is truly impressive.
Manapul and Buccellato provided the script here, with pencils/inks by Scott Hepburn and colors by Buccellato.  Hepburn does a very credible job with the artwork here, and the issue overall was one of the very best of Villains Month so far.  This looks like the guidebook for future writers when it comes to the Reverse Flash – don't miss this issue!
Share