KSiteTV's Flash-focused FlashTVNews.com has some new information about the casting and upcoming appearances of Barry Allen in second season of The CW's Arrow.  Within, Executive Producer Andrew Kreisberg goes into detail about the process of writing the role and the casting of Grant Gustin in the role of the man who will become The Scarlet Speedster!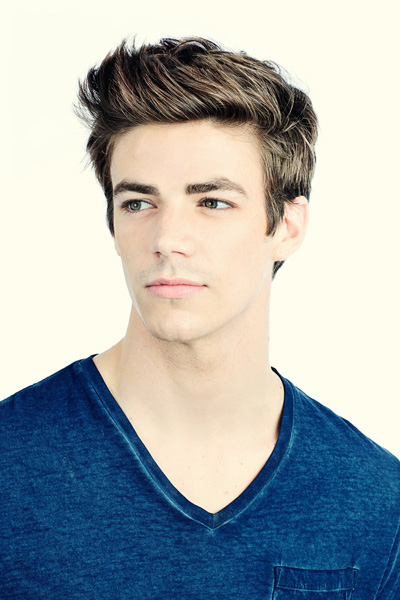 For a speed-run through the highlights, follow the jump!
On the differences between the characters of Barry (appearing in episodes 8, 9 and 20) and Oliver "Arrow" Queen:
"Barry's such a different character from Oliver," Kreisberg says. "Episodes 8 and 9 [of Arrow Season 2]… I just handed in 9… it's been really interesting to write those, because you literally have those two characters in the same show. In some ways it actually may be easier because you can say 'That's something Oliver would say; it's not something Barry would say. Barry has a very easy relationship with Felicity, because Barry is a forensic scientist, and he's young, and he's a little bit socially awkward like she is, so there's a lot of fun with that."
On the casting of Gustin vs. the development of Barry in the writing process:
"With Arrow, we wrote [the role] without anybody in mind," he says. "This time, as we were writing these episodes, we cast Grant in the middle of it." Met Grant early on. "We met with a lot of other really talented people. Not just talented, but good guys, and it was funny, because as each of us – Geoff [Johns] and Greg [Berlanti] and I — were working on individual scenes, we all sort of came together and said 'we're all writing Grant.' It was just him."
On the Arrow character's in-show role in the genesis of The Flash:
"Barry's a fanboy. He comes to Starling City and he says to Felicity, 'so I heard the vigilante saved you. What's he like?' So I think for Barry, it's one of those things where it's sort of like 'be careful what you wish for'," he says.
On Flash as a bridge between the more real-world aspects of the show and the supernatural elements of the DC Universe:
"If you look at the Justice League, you have Superman and Aquaman and Wonder Woman. You have all these gods. And then you've got Barry Allen, who's just a guy. That's, I think, why the character appeals so much to Greg and to Geoff and to me, and it's also why he's a really good fit to the world of Arrow, because while we're obviously introducing some fantastical concepts to things, we want to still keep the show as grounded and realistic as possible."
For more, check out FlashTVNews.com!
Share