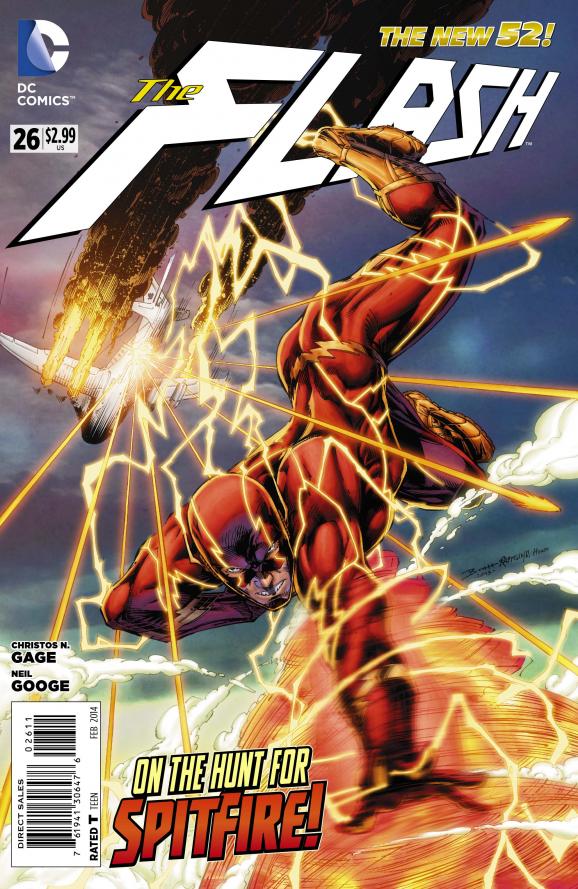 Flash #26 comes out next week, but you can see a preview of the issue at DC Comics' blog.
Barry Allen is hot on the tail of Spitfire after investigating the death of his mentor, Dr. Carlson. But to catch the villain responsible, The Flash must figure out how to use his powers in the one place where they do him little good: the sky! Spitfire is sure to escape unless The Flash can go airborne! A special standalone issue, THE FLASH #26, written by Christos N. Gage and illustrated by Neil Googe, will be available in stores on December 31.
This is a done-in-one story. #27-29 will be a three-parter guest starring Deadman, by Brian Buccellato and Patrick Zircher. The new post-Forever Evil creative team hasn't been announced yet.
Share