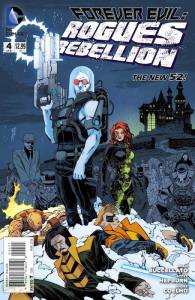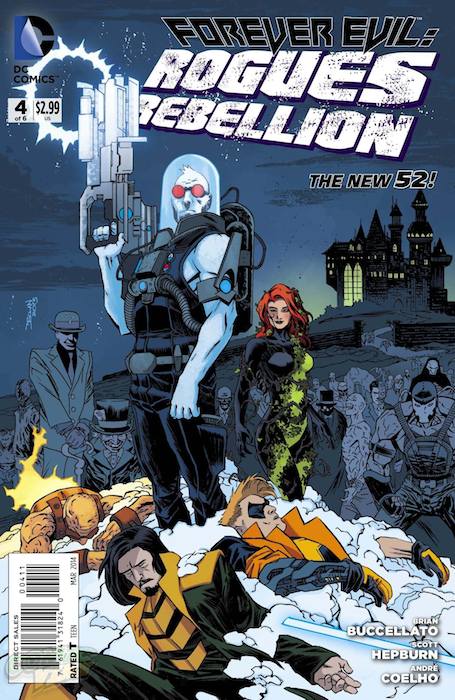 Forever Evil: Rogues' Rebellion #4 is out today, and you can catch a Preview at Comic Vine.
The Rogues just can't catch a break! On the run from the Crime Syndicate and the Secret Society, the Rogues are forced into a showdown with an army of escapees from Arkham Asylum!
Written by: Brian Buccellato
Art by: Scott Hepburn, Andre Coelho
Cover by: Declan Shalvey
Also: New to the digital backlist at ComiXology, Impulse #87 has Bart Allen coming to grips with the fact that the "perfect" reality he's created with Bedlam's powers might not be so perfect after all. Written by Todd Dezago, art by Carlo Barberi and Greg Adams.
There are just two issues left until the entire Impulse series is available digitally. Well, that and two annuals, a couple of team-up one-shots, and of course Impulse: Bart Saves the Universe.
Share