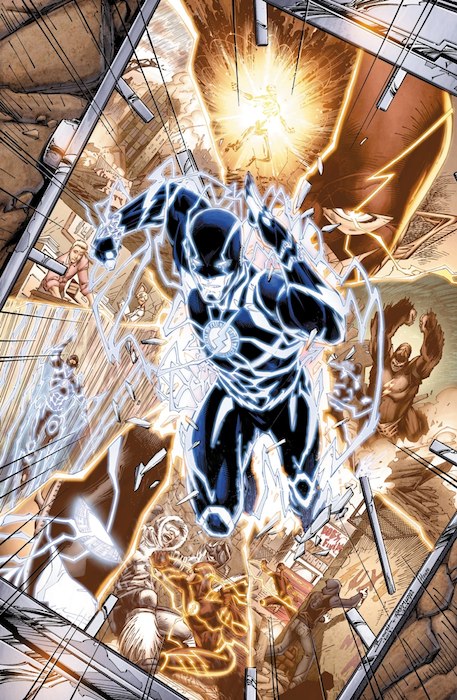 THE FLASH ANNUAL #3
Written by ROBERT VENDITTI and VAN JENSEN
Art by BRETT BOOTH, RON FRENZ, NORM RAPMUND and LIVESAY
Cover by BRETT BOOTH and NORM RAPMUND
On sale APRIL 30 • 48 pg, FC, $4.99 US • RATED T

The start of a major new arc for the Fastest Man Alive! In the future, The Flash is a broken man. His powers have failed him time and again at great cost to him and the city he has sworn to protect. Now he's coming back to 2014 to stop the one event that destroyed his life. Meanwhile, in the present, Barry Allen must contend with thieves trying to capitalize on the devastation of FOREVER EVIL. It's a tale of two timelines that ushers in one of DC's most storied characters…featuring The New 52 debut of WALLY WEST!
Yesterday, DC announced the return of Wally West. Today, Comicosity has the scoop on DC's April 2014 annuals, including the Flash Annual #3. This answers a lot of questions about the setup, and while it's not 100% clear that Wally West is the Flash from the future, it certainly implies it. (These are Flash solicitations. You really do have to watch for ambiguity.)
2014 is a bit late to undo Flashpoint 😉 Seriously, though, I'm a little concerned that this sounds similar to the Reverse Flash arc that we just finished, though perhaps the fact that it's Barry Allen's present day will make a difference…and presumably Wally West's methods will be less destructive, and the inevitable conflict between speedsters will have at least the potential for a more positive outcome for both.
So, what do you think?
Update: Norm Rapmund has posted the black and white version of the cover on Twitter.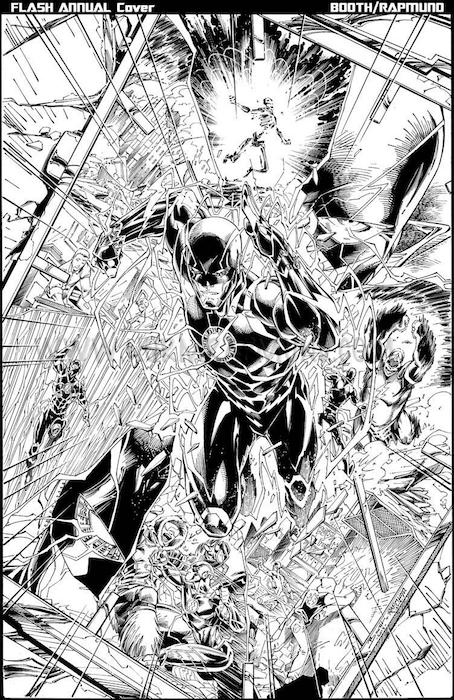 Share