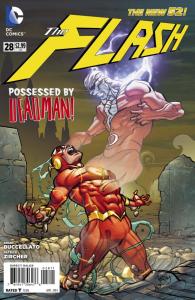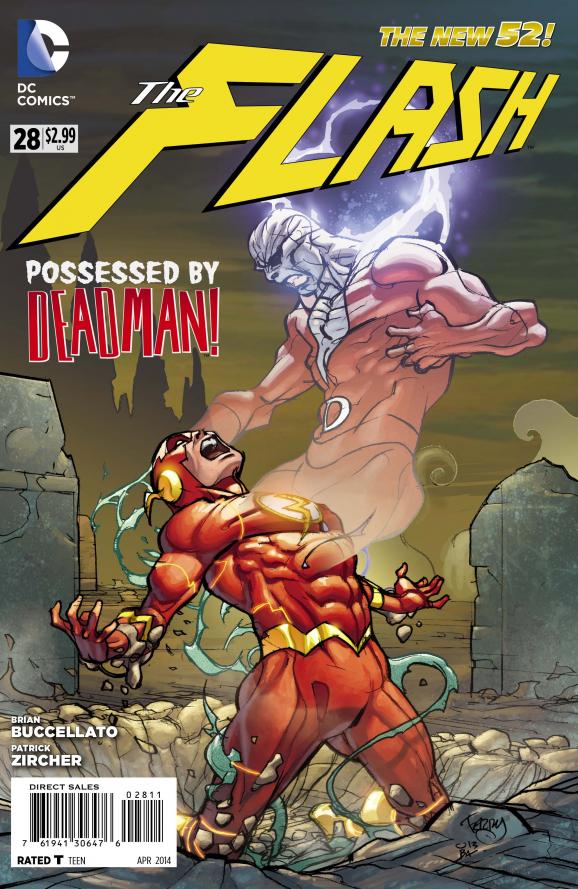 Flash #29 by Brian Buccellato and Patrick Zircher is out today. You can find a preview on DC's blog.
The Flash and Deadman team up to stop the Keystone Killer! How far back do the killings go, and is his target the key? What or who are the "Fletchers"?
And in digital backissues, we have….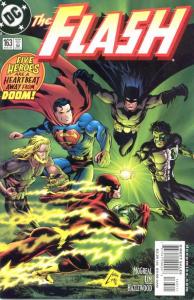 The Flash #163 (1987-2008 series)
A mysterious villain has rigged five bombs to simultaneously kill the Flash, Superman, Batman, Green Lantern and Aquaman. Can the Flash rescue them all in a single heartbeat? – Written by Pat McGrealwith art by Ron Lim and Dough Hazlewood, cover by Steve Lightle.
This connects the re-releases with the next big section that's already available digitally: Flash #164-182, covering "Wonderland" by Geoff Johns and Angel Unzueta plus a full year of the Geoff Johns/Scott Kolins run on the Wally West series (including "Blood to Run" and the stories collected in "Rogues") have been available for a while now.
This would make the digital series complete from #1 through #182…except that DC still hasn't released #116-119 from the Waid/Augustyn run, featuring the second half of "Race Against Time" and a "Final Night" tie-in.
Here's hoping for a "Flash 102" sale sometime this year to fill in the gaps.
Share