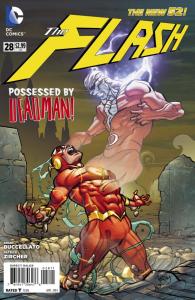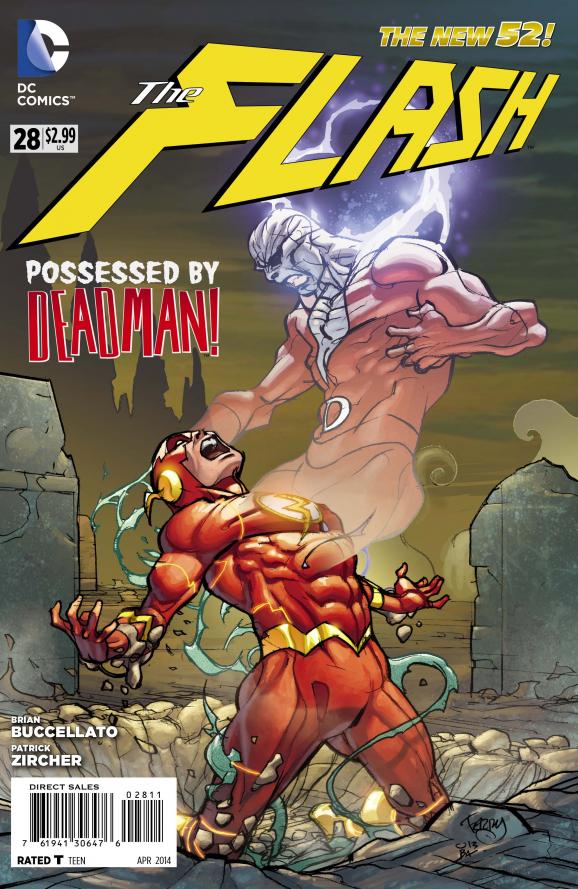 This issue of The Flash features a team up with Deadman!  And, who else would you want when fighting an otherworldly adversary like the Keystone Killer?  We learn a lot about the history of the Gem Cites and the crime upon which it was founded…and get hints at even more secrets…in this excellent issue of the The Flash!
LIGHT SPOILERS ONLY
This issue begins with a battle for control…of Barry Allen himself!  Once that first battle is through, Deadman and Barry go after the true story behind the legend of the Keystone Killer…and find out that the Keystone Killer could have a LOT more targets than anyone may have suspected.  Meanwhile, Captain Frye pulls Patty Spivot off the review of the Nora Allen crime scene…and the reasons are close to being revealed.  There is a truly shocking ending to this issue…one that obviously is leading us to an amazing conclusion next issue, Brian Buccellato's last before moving on to Detective Comics.
I'm glad to see Buccellato handling this last story arc, giving him the chance to establish one last critical piece of Flash lore before moving on.  This really takes something that has been brewing in the background for some time and pushes it squarely into the limelight, in an excellently written storyline.  Patrick Zircher's pencils/inks and Matt Hollingsworth's colors were superb, lending the right measure of horror to this dark tale.  Folks, we're building up to something truly big here…don't miss out!
Share