Image Comics' May 2014 solicitations include a 5-issue miniseries about speedsters from Mark Millar and Duncan Fegredo: "MPH"
The all-new Millarworld Universe kicks into high gear with the launch of Millar and Fegredo's fast and furious miniseries. When a group of hard-luck teens in Motor City stumble upon a street drug called MPH, they gain the power of super speed. Will they use it to save the world? Hell no! Not when there's dolla, dolla bills to be had, y'all. A high-octane urban adventure, MPH brings you super speed like you've never seen before! This launch features a variant cover by Jock, a blank cover variant, and a special series of linked cover variants by Fegredo showcasing the book's cast.
Millar, who co-wrote The Flash with Grant Morrison for a year back in 1998-1999, spoke to THR last fall (via CBR) about the book, which is the first piece of a 21st-century superhero universe he plans to build over the next few years.
The first issue arrives in stores May 21.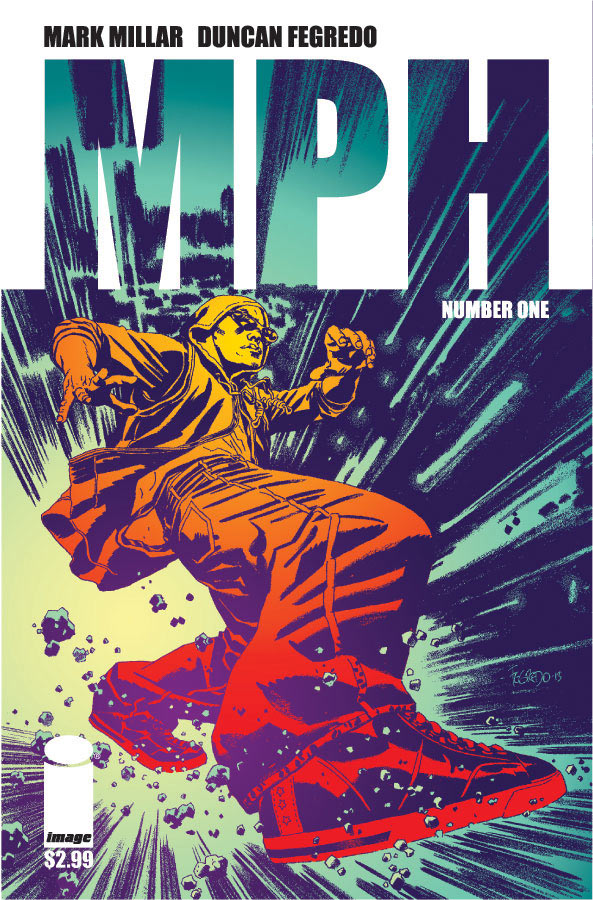 Share