DC Comics' list of comics for May has been released, including…
THE FLASH #31
Written by ROBERT VENDITTI and VAN JENSEN
Art and cover by BRETT BOOTH and NORM RAPMUND
1:25 BATMAN '66 variant cover by MICHAEL ALLRED
On sale MAY 28 • 32 pg, FC, $2.99 US • RATED T
Continued from THE FLASH ANNUAL #3! Guest starring Future Flash, Future Mirror Master and…Wally West! The future is invading Central City and the fates of Wally West and his Aunt Iris hang in the balance!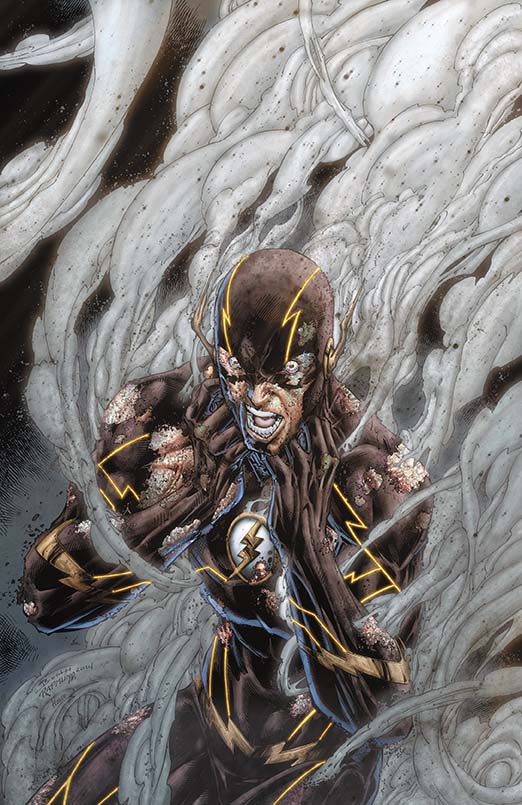 Three items of note:
They list the future Flash separately from Wally West (though it could as easily be future Wally and present Wally as it could be future Barry and present Barry), recalling Brett Booth's cryptic remarks about the annual. (But honestly, who would expect a straight answer from DC after all this time?)
They confirm that Wally is Iris' nephew in this continuity.
Future Mirror Master.
Share