There aren't any new Flash comics this week, unless he appears in one of the Justice League books. Speaking of which, the Justice League: Trinity War hardcover collection is now available.
DC's digital backlist jumps ahead 20 issues over the last Flash release, since issues #164-182 are already available online. These issues feature:
"Wonderland" by Geoff Johns and Angel Unzueta, placing Wally West in an alternate reality where he's powerless, allies are enemies, and the Flash never existed.
"Blood Will Run" by Geoff Johns and Scott Kolins, in which cult leader Cicada decides to undo all the lifesaving the Flash has done over the years.
"Birthright" by Johns & Kolins, in which an old flame of Wally's leaves behind an infant with lightning in his eyes.
One-off stories by Johns & Kolins, introducing new Rogues like Tar Pit, Peek-a-Boo, and Fallout, or bringing back older characters like Chunk, Grodd, and Captain Cold.
Flash #183 is avaialble on ComiXology this week. The Johns/Kolins story (with a cover by Brian Bolland) is a prologue to "Crossfire," and introduces Axel Walker, the second Trickster.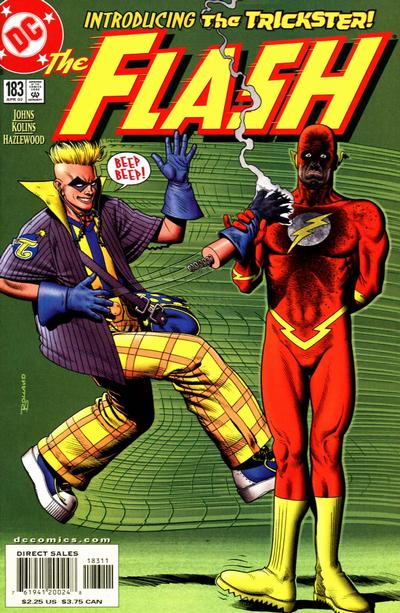 Share