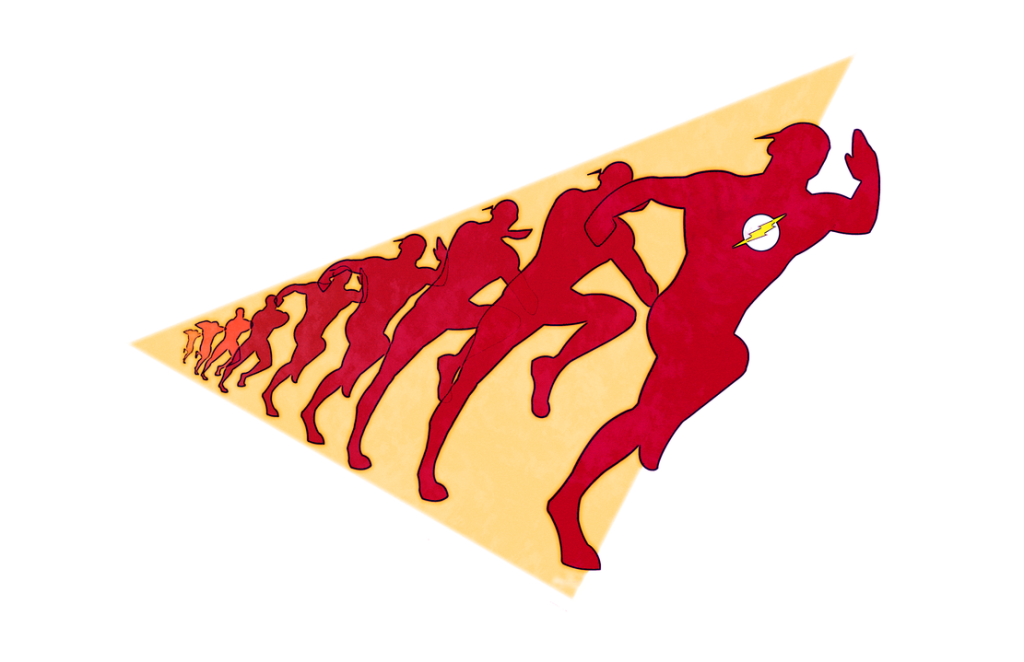 Firestorm Fan alerted me to a great series of art by Steve Garcia: super-heroes shown all in silhouette. Head over to his gallery on DeviantArt, or look at more Flash and Rogues art after the jump!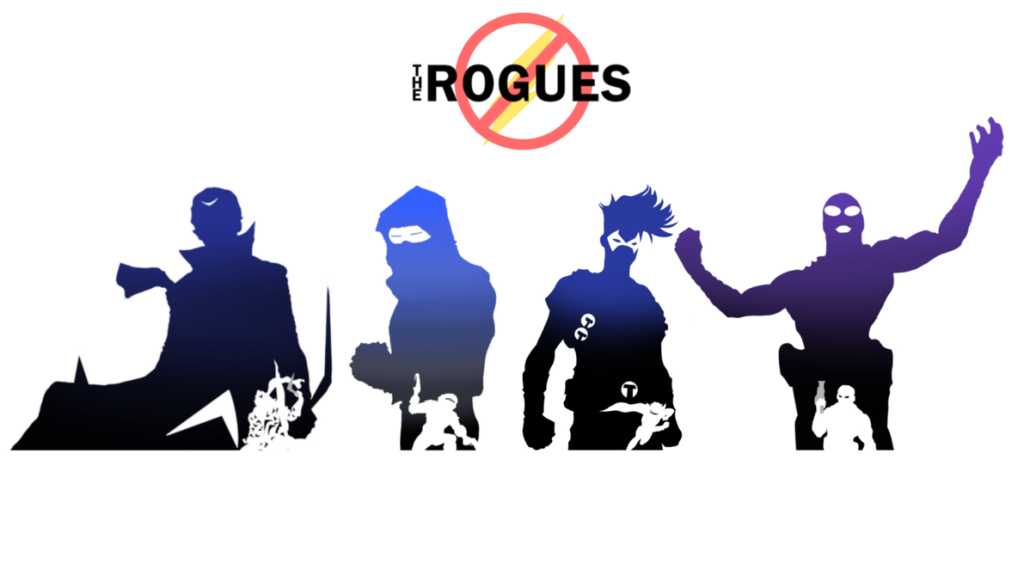 In addition to Steve Garcia's DeviantArt gallery, a whole group of comics blogs are highlighting this series, including:
Firestorm Fan w/Killer Frost – Aquaman Shrine – Green Lanterns at the Indigo Tribe – Blue Beetle/Booster Gold at Kord Industries – Ambush Bug, Metamorpho and more at My Greatest Adventure – Supergirl, Lois Lane & Vibe at Comic Box Commentary – Black Canary, Green Arrow & Huntress at Flowers & Fishnets – Batman & co. at the Riddle Factory – Wonder Girl "Growth" at New Wonder Woman – Zatanna "Magic" at Justice League Detroit – Black Lantern Martian Manhunter "Rise" at the Idol-Head of Diabolu – Atom "Modesty" at Power of the Atom – Steel "Sturdy" at DC Bloodlines – Strange Tales – Cyborg at STAR Labs Detroit – Red Tordano's Path – Swamp Thing at the Blog from the Bog – Daredevil, Hulk, & Captain America – Captain Atom at Splitting Atoms – Eeyow it's Plastic Man – Thor at The Hammer Strikes – Booster Gold "Fame" at Boosterific – Martian Manhunter "Empathy" at The Idol-Head of Diabolu – Wonder Woman "Truth" at New Wonder Woman – Hawkgirl "Spirit" at Power of the Atom – Captain Marvel "Might" at DC Bloodlines
Thanks to Shag at Firestorm Fan for organizing the event!
Share