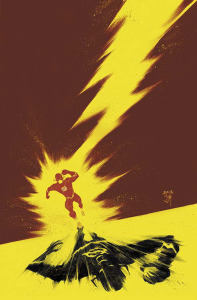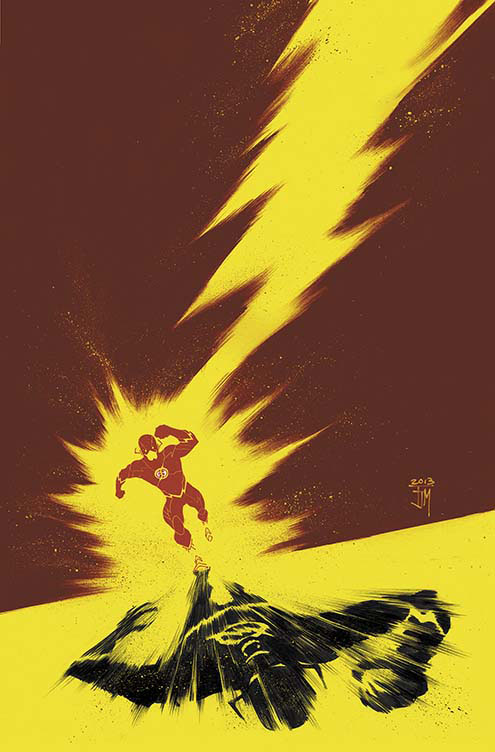 DC has announced their summer 2014 collected editions, including the August 13 release date for the hardcover edition of The Flash vol.4. (The paperback will be out next February).
THE FLASH VOL. 4: REVERSE HC
Written by FRANCIS MANAPUL and BRIAN BUCCELLATO
Art by FRANCIS MANAPUL, TOM NGUYEN and SCOTT HEPBURN
Cover by FRANCIS MANAPUL
On sale AUGUST 13 • 176 pg, FC, $24.99 US
In this new hardcover, a mysterious and powerful Speed-Force killer has left a trail of bodies in his wake, and only Barry has the power to stop him. But when the killer stays one step ahead of him, Barry finds himself face to face with the Teen Titans and Kid Flash for the first time, which leads to a confrontation with the Reverse Flash! Don't miss these stories from THE FLASH #20-25, and #23.3: REVERSE FLASH!
The "Reverse Flash" one-shot from Villains Month is really the second-to-last chapter of the story, unveiling his origin in the midst of the battle with the Flash.
When first announced, this was also going to include the Grodd one-shot, but that has been moved to the Forever Evil: Rogues Rebellion collection. It makes a lot more sense there, both thematically and in terms of story (it takes place during the Rogues one-shot and sets up the condition of Central City during Rogues' Rebellion).
Share