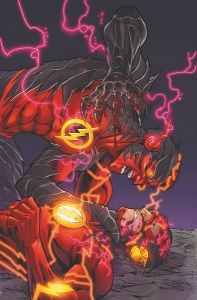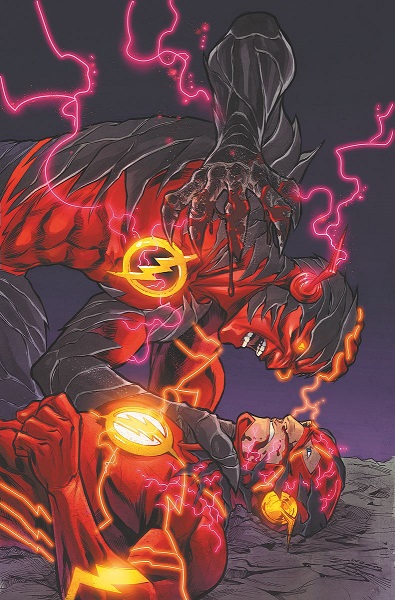 DC Comics has released their June-August 2014 book list, with two Flash collections hitting stores in August 2014.
The Flash Vol. 3: Gorilla Warfare TP
Collects The Flash #13-19
176 pg, $16.99 US
The Flash Vol. 4: Reverse HC
Collects The Flash #20-24, The Flash #23.1: Grodd and The Flash #23.2: Reverse Flash
176 pg, $24.99 US
I guess that eliminates the speculation about moving the Grodd special from vol.4 to vol.3, which leaves open the question of just what DC is doing with the Gorilla Warfare hardcover (currently scheduled for December 2013).
It's got to be tough to be a wait-for-trade Flash reader these days. With hardcovers shipping roughly a year after the final chapter of each story, and paperbacks hitting 8-9 months after that, you can easily end up two years behind. I still can't believe the Move Forward paperback just shipped this month.
Share