A few quick Flash TV items:
The Flash Podcast has released two new episodes since we last checked in:
Flash TV Talk has a new episode on Wally West in Young Justice.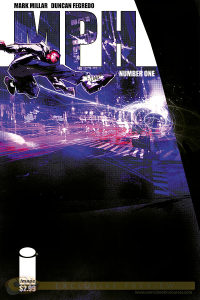 And in other speedster news…
Mark Millar Makes "MPH" His American Superhero Story at CBR, where the Scottish writer talks about his takes on super-speed and America, and artist Duncan Fegredo's approach to portraying speed in the upcoming miniseries. IN another article, CBR also interviews Fegredo on his art process, and how he got involved in the book. Finally, there's a six-page preview of the first issue.
Share