Welcome to the latest installment in our annotations of the collected edition of The Trial of the Flash!  A while back, we analyzed related stories leading up to the release of Showcase Presents: The Trial of the Flash.  In addition, we interviewed author Cary Bates about the buildup and the Trial itself, plus showed you what wasn't included in the collection.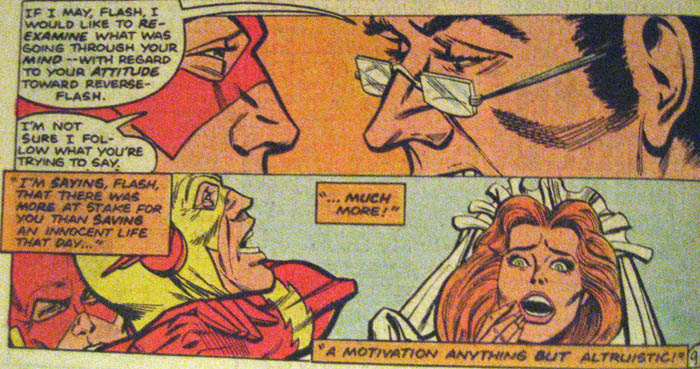 IN THIS ISSUE:  Rogue Roundup!

Links to original artwork, scans and research are included throughout this post.  For definitive legal analysis of the story by Bob Ingersoll, go here.  Tom vs. Flash Podcast links here, including these issues.  As always, huge thanks to the DC Indexes. See you after the jump!
COVER by Carmine Infantino and Klaus Janson, recolored and used for the Showcase Presents edition.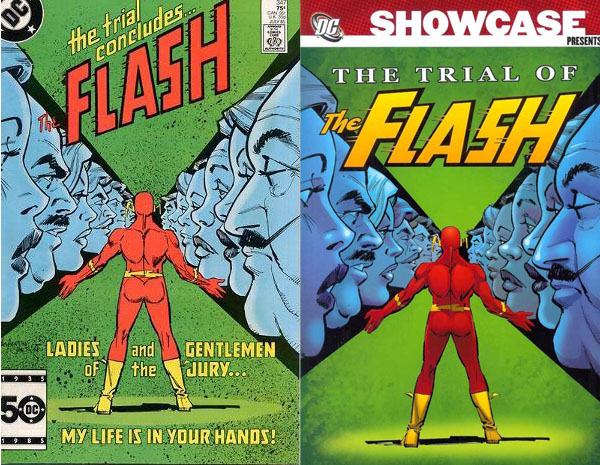 PG 1: "It was a dark and stormy night" is the opening line of the 1830 Sir Edward George Earle Bulwer-Lytton novel Paul Clifford.
The original art for page three can be seen here, via Comic Art Fans. The original art for page four can be seen here.
PG 5: According to this Wall Street Journal article from last week, solar panel systems at homes in New York City and Westchester County "has grown from 277 in 2009 to nearly 3,000 today."
PG 6 & 7: "Cold meat" is pretty arcane slang from the early/mid 1800s. It has a connection to the Trial via another lengthy, multi-part story. The term appeared in The Mysteries of Paris, a 90-part serial novel that ran from June 1842 to October 1843 in the French newspaper Journal des débats. Here's a handy explanation of what happens when there's a hung jury. The original art for page six can be seen here.
PG 11: I couldn't find anything on a "nucleonic pacemaker," but in Marvel Premiere #47 & 48 (1979) the head of Cross Technological Enterprises was fitted with a "nucleorganic" pacemaker. Captain Frye previously used "cardiopower" as Captain Invincible, an amateur hero who "helped" Flash during the Eradicator storyline. He was last seen as such in issue #319, which is written up here at Crazy Comic Cover's, who did not like it (with scans).
PG 12: Here's an article (with video) about an armored car robbery that took place last month in Queens, NY. No weather wands or tricks to be seen. This article from the National Fire Protection Association will teach you how to deal with lightning fires.
The original art for page 13 can be seen here.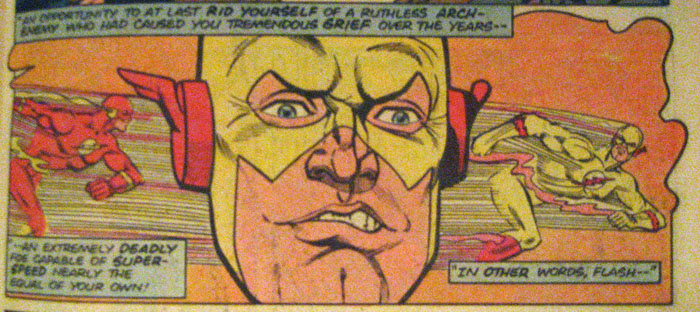 PG 14: Looking at Flash as a law enforcement official (at least a deputy), Reverse-Flash's death would be counted today amount the at least 400 police killings per year, according to USA Today.
PG 15: As seen here, "Captain Incredible" (as Frye refers to himself here) was known as Captain Invincible in his previous appearances. This is almost definitely another "near miss" name joke from Bates, who has utilized the multiple established Pied Piper aliases (Thomas Peterson, Henry/Hartley Rathaway) during this run, as well as referred to Fiona Webb as "Flora."
PG 16: The topic of "taking and saving lives" is tackled in detail at this Berkeley Law Scholaship paper from 1993.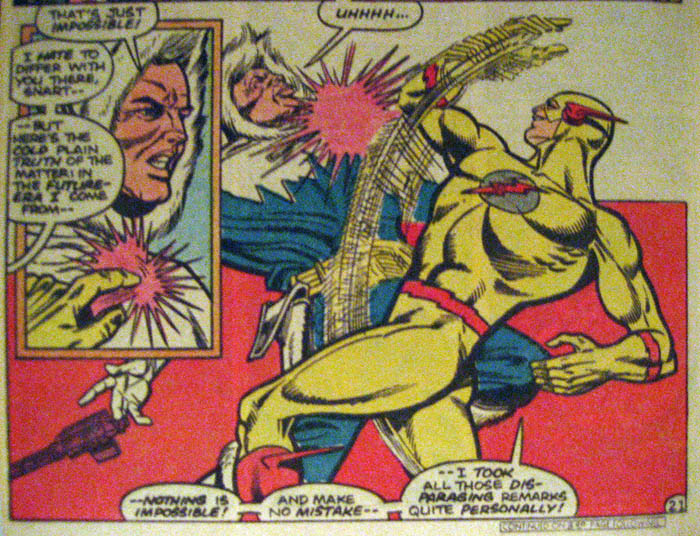 PG 20 & 21: Captain Cold's hatred of Reverse-Flashes was a major theme in Geoff Johns' "Rogue War" arc.
See you next weekend!
Share