DC Comics' November solicitations are starting to come out.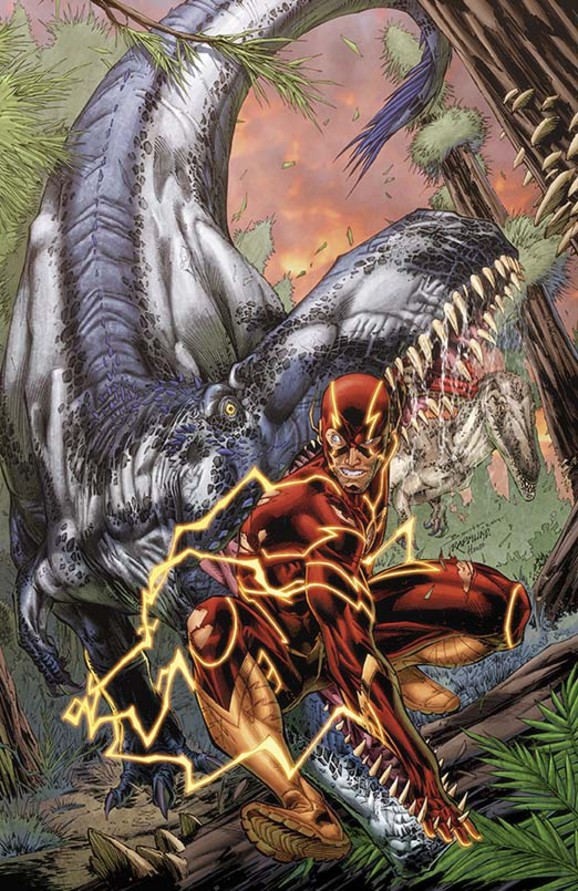 THE FLASH #36
Written by ROBERT VENDITTI and VAN JENSEN
Art and cover by BRETT BOOTH and NORM RAPMUND
Lego Variant cover
On sale NOVEMBER 26 • 32 pg, FC, $2.99 US • RATED T
Out of time! The Flash is trapped in a bizarre, lost land terrorized by castaways from the past, present, and future. But that leaves Central City without a hero…or does it?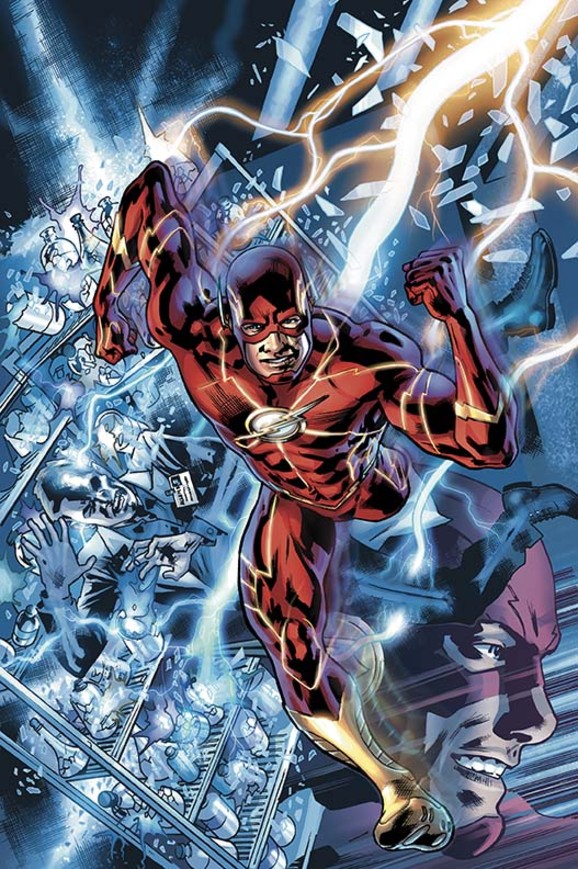 SECRET ORIGINS #7
Written by PAUL LEVITZ, FRANK BARBERI, ROBERT VENDITTI and VAN JENSEN
Art by JONBOY MEYER, ROBSON ROCHA and ANDRE COELHO
Cover by BRYAN HITCH
On sale NOVEMBER 26 • 48 pg, FC, $4.99 US • RATED T
The parade of DC Universe origins continues with three favorites: Huntress, written by Paul Levitz with art by Jonboy Meyer; Superboy, written by Frank Barberi with art by Robson Rocha; and The Flash, written by Robert Venditti and Van Jensen with art by Andre Coehlo!
And beyond the New 52, there's the second print edition of the digital-first TV-continuity Flash: Season Zero comic: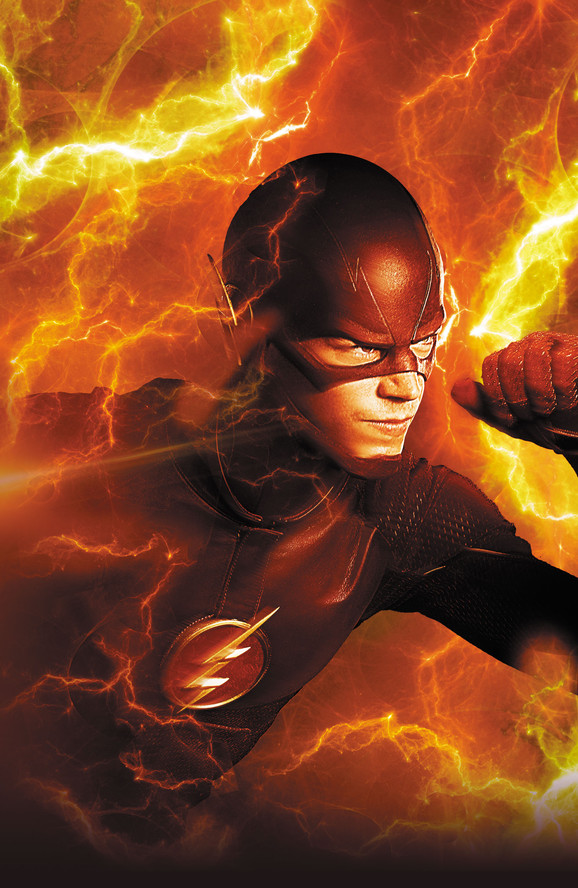 THE FLASH SEASON ZERO #2
Written by ANDREW KREISBERG
Art by PHIL HESTER and ERIC GAPSTUR
Photo cover
On sale NOVEMBER 5 • 32 pg, FC, $2.99 US • RATED T • DIGITAL FIRST
Barry Allen and the CCPD investigate the murder of a man who appears to have been killed by snakes! But what's the connection to last issue's freakishly strong bank robber? And who is the mysterious Mr. Bliss?
Plus we have an updated release date and MUCH cheaper price for next year's Flash: A Celebration of 75 Years, originally announced with a $75 price tag.
THE FLASH: A CELEBRATION OF 75 YEARS HC
Written by GARDNER FOX, JOHN BROOME, GEOFF JOHNS and others
Art by CARMINE INFANTINO, HARRY LAMPERT, SCOTT KOLINS and others
On sale JANUARY 14 • 400 pg, FC, $39.99 US
THE FLASH: A CELEBRATION OF 75 YEARS collects a wide range of stories featuring the Scarlet Speedster from his seven decades as a mainstay in the DC Comics universe. From the original Flash, Jay Garrick, to his successors Barry Allen and Wally West, the mantle of this beloved hero has made him burst beyond the printed page into a pop culture symbol. This anthology collects stories by legendary writers including Gardner Fox, John Broome and Geoff Johns.
Share