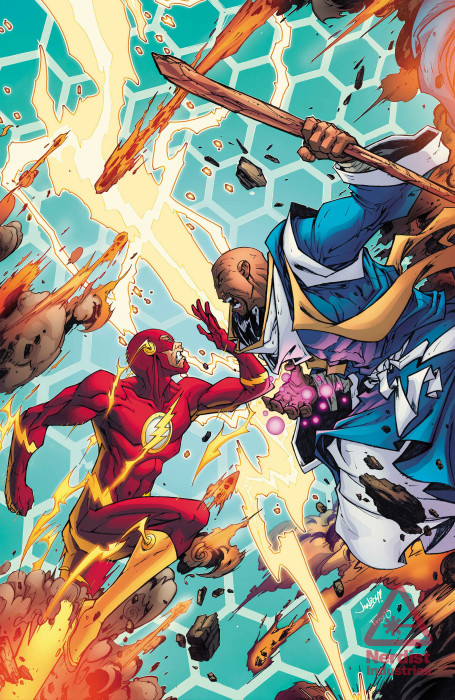 The Nerdist has 5 of the Week 3 Convergence solicits, including…
CONVERGENCE: THE FLASH #2

Written by DAN ABNETT / Art by FEDERICO DALLOCCHIO
Cover by JONBOY MEYERS / Variant cover designed by CHIP KIDD
On sale MAY 20 • 40 pg, FC, 2 of 2, $3.99 US • RATED T

STARRING HEROES FROM CRISIS ON INFINITE EARTHS! Barry Allen lashes out against the heroes of the Tangent Universe as he tries to protect Gotham City from Convergence!

This extra-sized issue includes a sneak peek at what's coming up in the DC Universe!
Well, that cover confirms that he's fighting the Tangent Superman.
As mentioned in the Convergence: Speed Force post, the Flash appears to be coming back from the event relatively unchanged — or at the very least, the numbering in June is picking up where it left off in March.
Share