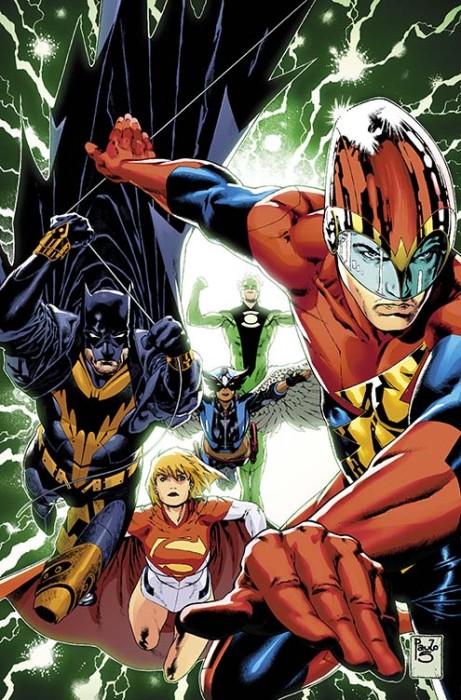 CBR has the solicitation and cover for the post-Convergence debut of Earth 2: Society.
EARTH 2: SOCIETY #1
Written by DANIEL WILSON
Art and cover by JORGE JIMENEZ
1:25 Variant cover by PAULO SIQUEIRA
On sale JUNE 10 • 32 pg, FC, $2.99 US • RATED T
The survivors of Earth-2's war with Apokolips find themselves on a new world, but can Green Lantern, Power Girl, a new Batman and the other heroes of Earth-2 create a new world that's better than the last, or will their interference and good intentions doom this world, just like the old one?
I had to do a double take, but the lightning makes it clear that's the Flash on the right. What do you think of the new look for Jay Garrick?
Share