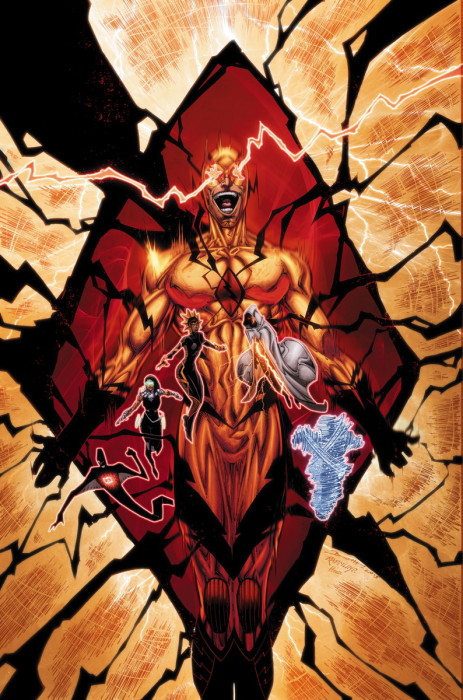 HitFix has the covers and details for several DC Comics annuals coming in July, including….
THE FLASH ANNUAL #4
Written by ROBERT VENDITTI and VAN JENSEN
Art by BONG DAVO and NORM RAPMUND
Cover by BRETT BOOTH and NORM RAPMUND
On sale JULY 29 • 48 pg, FC, $4.99 US • RATED T
Meet the new hunting party gathered by Professor Zoom – and see how The Flash's nemesis recruited each of these deadly players to plague the life of Barry Allen.
Hmm, lower left might be an updated Folded Man or Shadow Thief. The cloak reminds me of New 52 Shazam, so maybe a related character. The woman with the headdress doesn't ring any bells, but the one with the visor reminds me a bit of one of the future Cobalt Blues. And someone sure seems to be spinning a lot.
Share