A new chapter in Flash Season Zero featuring King Shark and the Suicide Squad came out on Monday.
Tuesday of course saw "Grodd Lives" on the TV show.
Today, the conclusion of the two-part Convergence: Speed Force is out. Pre-Rebirth Wally West and the twins — plus the Zoo Crew's Fastback — face off against Flashpoint's Wonder Woman. Gamma Squad has a preview of the issue.
DC has finally gotten back to adding Flash comics to the digital backlist. This week they've added the 1987 and 1988 Flash Annual #1 and Annual #2 from Wally West's series. The first places Wally in a Kung Fu style adventure where he must learn to control the "death touch." The second has him dealing with his father, recently outed as a Manhunter agent, as he takes on a shady job as a private detective. (Plus: Wally wears a Devo T-shirt, if that's the sort of thing you find interesting.)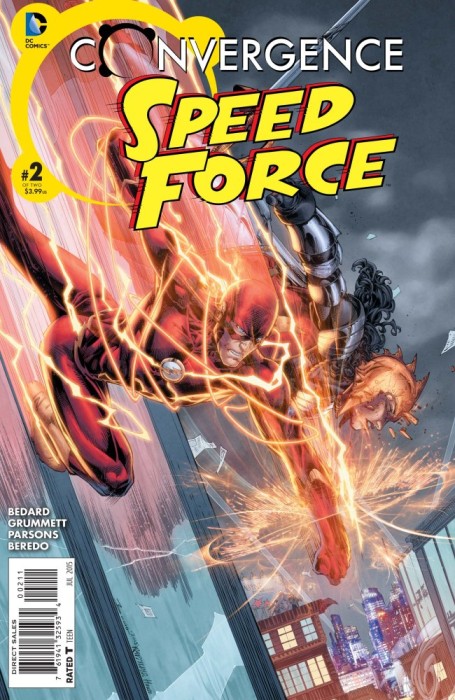 Share