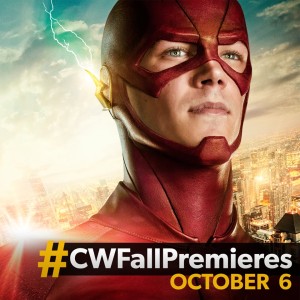 The CW has announced the fall premiere dates for their 2015 TV season. Flash, Arrow and iZombie will all keep the same time slots as last season, with Flash and iZombie premiering on Tuesday October 6, and Arrow premiering on Wednesday, October 7.
No word yet on a launch date for the Arrow/Flash spinoff Legends of Tomorrow, but as a mid-season show, that's not terribly surprising.
Out of curiosity, who else here watched iZombie? I enjoyed it a lot, even though it's really different from the comic, and I'm very happy to see it coming back next year.
Share