The Flash comic book writers Robert Venditti and Van Jensen talk to Newsarama about the new Zoom, Henry Allen, and Wally West.
A photo of the script cover page reveals the Flash season 2 premiere title, "The Man Who Saved Central City." Greg Berlanti & Andrew Kreisberg wrote the story with Kreisberg and Gabrielle Stanton writing the script, and it's being directed by Ralph Hemecker ("The Man in the Yellow Suit" and "Tricksters").
DC and Warner Bros. have unveiled their giant souvenir bags for SDCC, including one based on the Flash TV show.
Update: TV Guide has unveiled their Comic-Con Special Edition covers featuring Arrow, Gotham, Supergirl, and of course The Flash. (How cool is it that I can say "and of course The Flash" now!)
Speaking of Comic-Con International, I'm sad to say we won't be able to provide coverage from the convention floor this year, as I was unable to buy tickets in this year's chaotic sale. (It'll be weird not going to San Diego this summer.) Rest assured, we'll be following the convention online and pointing you to Flash-related news and sightings.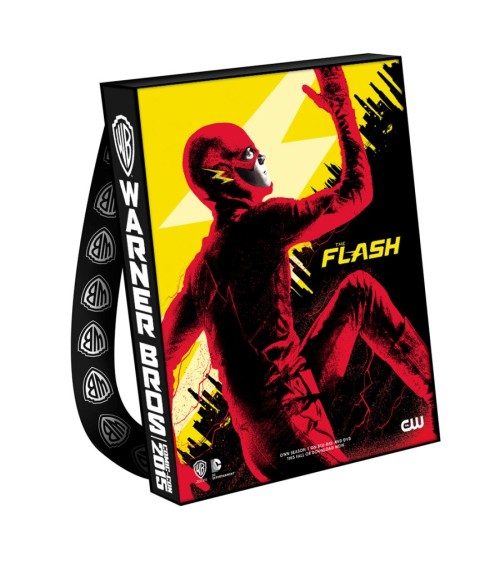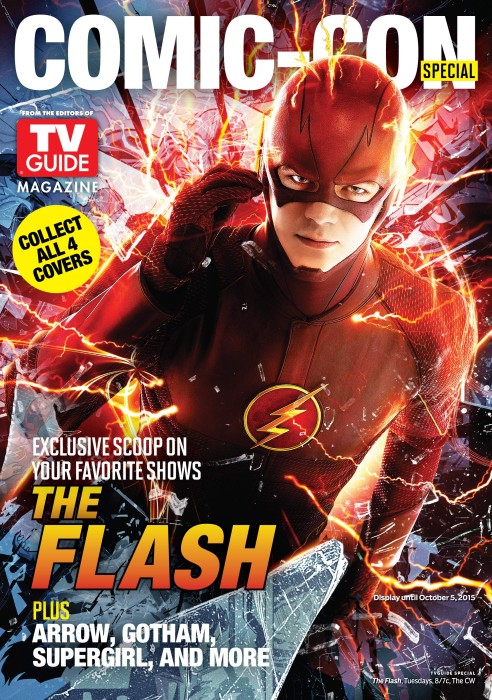 Share