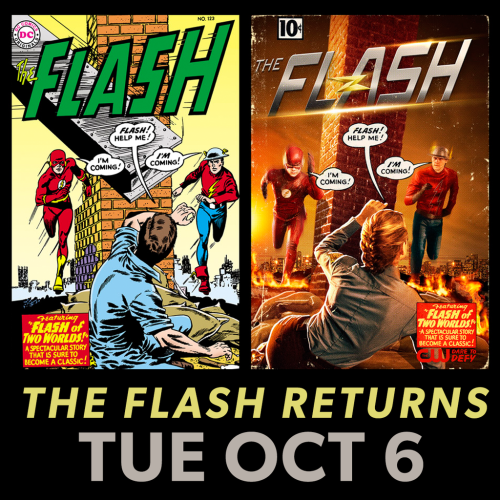 CW has released the first photo of Teddy Sears as Jay Garrick – in the ever-classic style of a "Flash of Two Worlds" homage cover!
The image was released at the Television Critics Association's semi-annual press tour.
Who else is excited to see Jay Garrick coming to TV? What do you think of his live-action look?
High-res image via The Flash Podcast.
Update: DC's site talks a little about Flash #123 (Carmine Infantino & Gardner Fox) and its legacy as the book that introduced the multiverse to DC Comics.
Share