Variety reports that Keiynan Lonsdale will play Wally West in season two of The Flash. The Australian actor recently appeared in Insurgent as Uriah.
EP Andrew Kreisberg is quoted: "Just like when we met Grant for the first time, we instantly knew Keiynan embodied all the heart and courage of a hero. We are so excited to be bringing this much-beloved character onto the show."
No further details have been revealed at this time. We don't know when he'll make his first appearance, how he's related to Iris and Joe West in the TV continuity (in the comics, he's Iris' nephew by way of older brother Rudy), or even whether he'll become Kid Flash (I can totally see Cisco picking that name) this season or later on.
Update: EW says he'll "join the show as a series regular in the winter," so we probably won't see him in the first third of the season, but he'll be around a lot for the rest of the year.
I don't know about you, but I'm looking forward to seeing the live-action Wally West!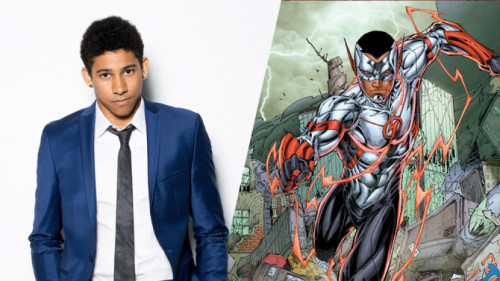 Share