Today's guest post is by Ken O of That F'ing Monkey.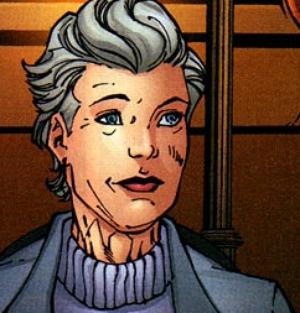 I'm going to make a confession and I realize it sounds irrational, but I don't like Joan Garrick. I know that sounds bad. You hear something like that and think, "How can you hate that nice grandmotherly lady?" Before we even get into the whys I want to clarify, I dislike her, I don't hate her. I wasn't cheering when she came down with fake-cancer. Besides the fact that cancer isn't really cheer worthy, I didn't want to see her die.
So what started all this craziness? Her first appearance. I'm not even talking about her issue as a whole; I'm talking about the first page of Flash Comics #1. Our hero, young scientist in training Jay Garrick meets Joan at school and asks her out to the Victory dance. Her response is, "I…I don't thinks so, Jay…You're…a scrub on the football team…and captain Bull Tryon's already asked me!!"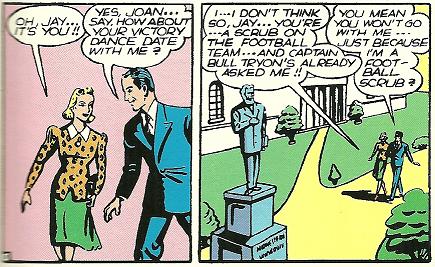 Wow. How nasty is that? She could have easily said, "Sorry, but someone already asked me," or anything like that. Instead she decides to bust on his football skills. And bless his heart; Jay somehow still wants to impress her. He gains super speed and immediately uses it for football. Maybe it's because I'm not a football fan? I've also though of Joan as cold hearted after that.
I realize Iris didn't come off any better. In her first panel she's chastising Barry for being late. I've read a number of other people's complaints about how nasty Iris was during all those early adventures, but for some reason I never disliked her. Maybe it is because I've been stood up before and I know what a soul crushing blow to the ego that can be.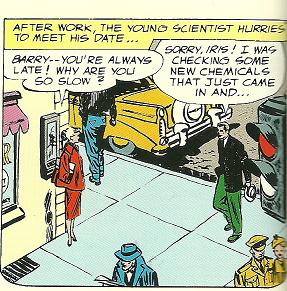 How did the other women in the Flashes' lives fare with their first appearances? Continue reading →