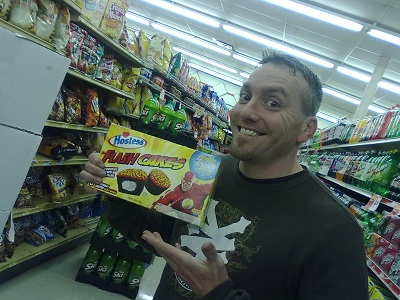 Remember those Hostess Flash Cakes? Shannon writes in:
Just thought I would share with you, we were in our local store and found Flash Cakes awhile back (we haven't found them since though), and loved the whole idea. My boyfriend, Joe, is an Indy wrestler for RCW (a few others as well) and goes by the name Flash Fury. When we found the cakes on the shelf, he grabbed up a box up did a little pose with them for a picture, our friends at the wrestling shows love the picture. We are hoping to find more Flash cakes to take with us to the shows. We love them!
Great story, Shannon! Thanks for sharing!