One interesting surprise buried in The Flash Companion is the fact that during the development for the 1990 Flash TV Series, CBS wanted to cast Jack Coleman as Barry Allen. Yes, Heroes' very own Noah Bennet, the man with the horn-rimmed glasses.
From the interview with Danny Bilson and Paul De Meo:
BILSON: You know what? The network offered the role to Jack Coleman, who used to be on Dynasty, and he wouldn't do it because he wouldn't wear the suit. That's what I remember.
So what might Coleman have been like as Barry?
Here's Barry Allen from his first appearance in Showcase #4, alongside a picture of Jack Coleman from Dynasty a couple of years before The Flash went on the air, and another picture of him as today's audience would recognize him.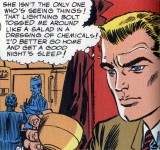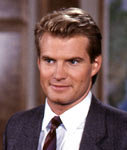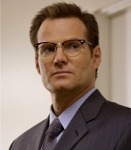 Well, he certainly would have looked the part!
Also, John Wesley Shipp was Bilson & De Meo's second choice for the role. Their first was Richard Burgi, who went on to lead the duo's later show, The Sentinel. CBS went with Shipp because, in the network head's words (according to De Meo), "I can see that guy on a lunchbox."
Image sources: Barry Allen scanned from The Greatest Flash Stories Ever Told, art by Carmine Infantino and Joe Kubert. Dynasty photo via Heroes The Series. Heroes photo via BuddyTV.
Share