Midtown Comics has posted images of the covers for Flash: Rebirth #1, shipping next week!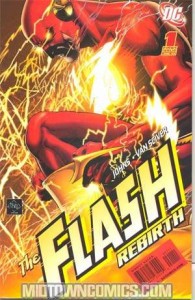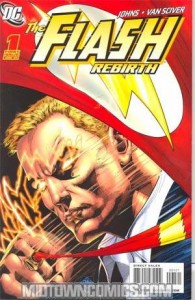 On the left is the standard cover, using the now-familiar image of the Flash putting on his boots. On the right is the retailer incentive variant, showing Barry Allen as he ejects his costume from his ring. Both are by series artist Ethan Van Sciver.
The Midtown Comics website does point out that these aren't necessarily scans of the actual comics, and could be stock images.
Found via this ComicBloc thread.
Share