He's outraced Death…blotted out Rorschach…clobbered the Thing…and raced past Superman himself! The Flash (Wally West) has made it to the Final Four in Comics Should Be Good's DC/Marvel Character Tourney.
With just two rounds to go, Flash is up against Batman. The winner will go on to the final round, against either Spider-Man or Captain America.
Dark Knight or Scarlet Speedster? Your vote will decide!
So dash over to the poll and vote!
Update: In the end, Batman defeated the Flash 57% to 43% (633 votes to 468). Batman will go up against Spider-Man for a DC vs. Marvel final round.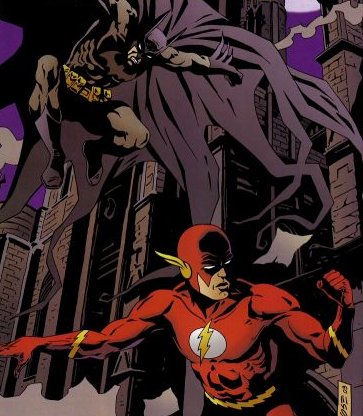 Share